Greek PM pledges more efforts to tackle refugee challenge at forefront of crisis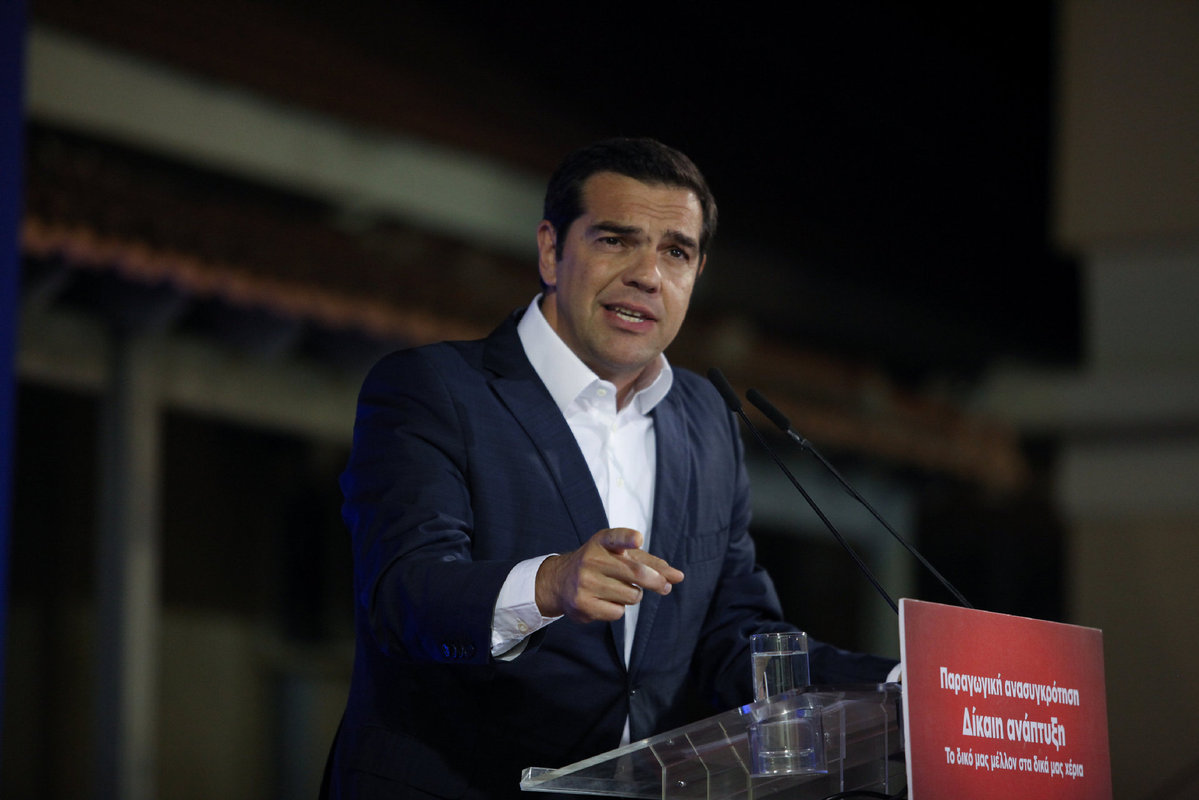 ATHENS - Greek Prime Minister Alexis Tsipras pledged more efforts to tackle the refugee challenge at the forefront of the crisis during a visit to Lesvos island on Thursday.
The Aegean Sea Island which received half of the more than one million refugees and migrants who landed on Greek shores since early 2015, hosted a conference on economic development in the region which has been tested heavily by the refugee and economic crises.
"The situation is difficult both for the migrants as well as locals. We acknowledge that mistakes have been made and there are shortcomings. Our goal is to face them as soon as possible," the Greek premier said.
The Greek government will step up efforts to accelerate the procedures for granting asylum to refugees and will support local communities by investing in much needed infrastructure works, he added.
Tsipras also praised once again the residents of Lesvos and the other islands for demonstrating solidarity with the people in need, denouncing xenophobia and racism.
Many local businessmen protested on Thursday that the refugee crisis is hurting the local tourism industry and economy combined with bailout- imposed measures.
Meanwhile the Médecins Sans Frontières (MSF) called on Greek authorities to immediately transfer refugees and migrants from Lesvos to the mainland.
After the closure of the Balkan route to central Europe all new arrivals remain on the islands until their asylum bids are assessed. Those non eligible are returned to Turkey, according to the EU-Turkey agreement sealed in March 2016 to stem the refugee flows.
However due to long delays in the asylum process, despite the drastic reduction of the influx compared to 2015, the reception facilities on Lesvos and other islands are still overcrowded.
"Thousands of people in Lesvos -- men, women and children -- live in miserable conditions, with insufficient access to essential medical assistance. As around 500 people arrive on Lesvos every week, the overcrowding and the growing demand for medical and other services have brought Moria's camp to the brink once more," the NGO said in an e-mailed statement.
MSF said there are currently more than 7,000 people living in Moria hotspot, "a structure with a maximum capacity of 2,500 people."
According to the official figures of the Ministry of Interior released on Thursday, currently almost 9,000 refugees and migrants are hosted on Lesvos while capacity is about 4,000.
Some 13,000 refugees and migrants are hosted in all the Aegean islands at the moment out of the more than 60,000 people stranded in Greece after the closure of the borders in the winter of 2016.