Pandas' black eye circles turn white in Chengdu
Share - WeChat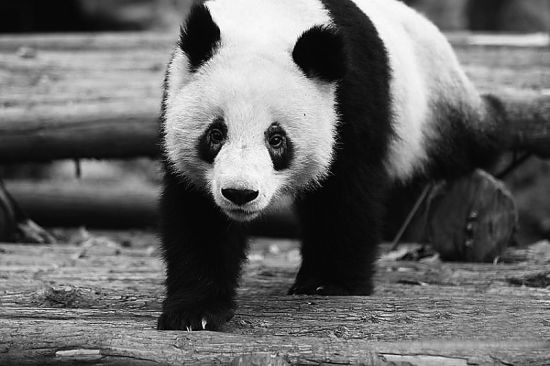 Black eye circles are one of those features regarded as symbols of the giant panda, but recently a number of these animals' black eye circles turned white in Chengdu Research Base of Giant Panda Breeding in Southwest China's Sichuan province.
The incident aroused public attention. According to the research base, some pandas are experiencing hair loss around their eyes, and the base has invited experts for consultation.
Luo Qingli, a renowned Chinese orbital disease expert has checked the animals, and submitted a report on the disease. He said the exact cause has been identified, but should be announced by the base.
Luo said human beings suffer from a similar disease, "uveoencephalitis", that can cause hair loss and damage to the nerves.
Uveoencephalitis is a disease related to the endocrine and immune systems, but the cause is not clear. Hair, eyebrows and eyelashes turn grey for a person with the disease.
"But pandas having black eye circles turn white is not caused by this disease," Luo said.