Satellite services offered for Earth observations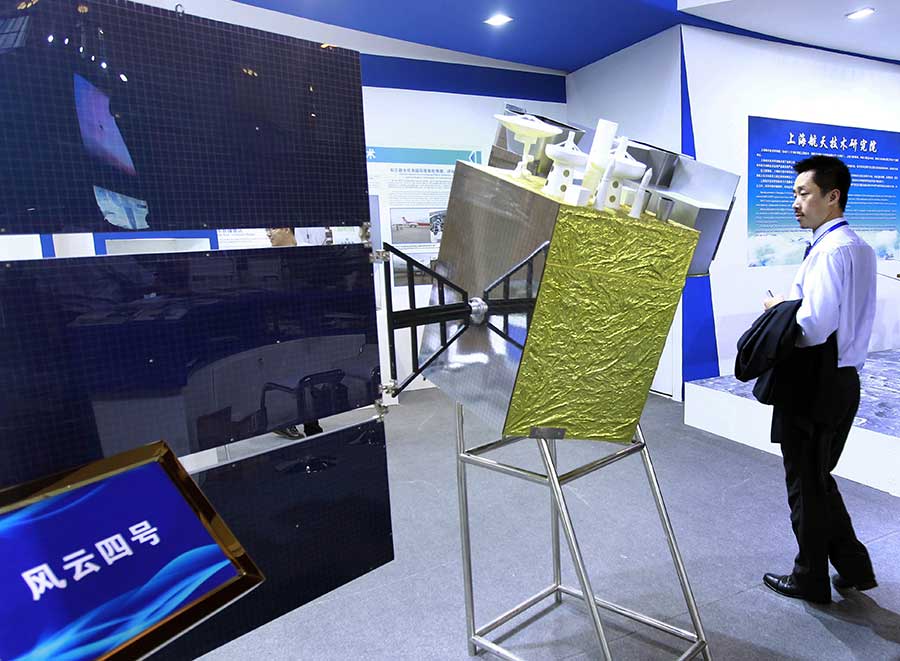 China sets up system of sharing to help other countries spot risks
China has established an emergency mechanism using its meteorological satellites to help countries involved in the Belt and Road Initiative combat extreme weather, the China Meteorological Administration announced at a news conference on Wednesday.
"With the backdrop of global warming, the tendency is for extreme weather events to increase, both in number and effect. This has greatly threatened people's lives and property," said Zhang Zuqiang, spokesman for the top national weather authority.
He said the emergency mechanism was established in response to a request from the World Meteorological Organization in mid-April to get more observations of the Indian Ocean region through China's geostationary satellites.
Countries along the Belt and Road routes could apply to tap into the mechanism through their permanent delegates to the organization or other representatives they appoint, he said.
Once the mechanism is activated, the China Meteorological Administration will make frequent observations of areas stricken by meteorological disasters - every five to six minutes - and the information will be offered to the affected countries to support their disaster control and relief efforts, Zhang said.
"The technology of China's Fengyun meteorological satellites is mature after years of development. They could monitor emerging meteorological and environmental disasters in certain areas," Zhang said.
He added that China has gained rich experience through intensified satellite observations ahead of typhoons and other heavy storms that it can share internationally in cases of emergency.
Lin Weixia, an official at the National Satellite Meteorological Center, said China's Fengyun meteorological satellites are now capable of covering central and western Asia and the Indian Ocean region. Services will be extended to some countries in East Africa after China launches one more meteorological satellite in June.
China has launched 16 Fengyun satellites in the past 50 years. Nine of them are currently in service. The satellites now serve more than 70 countries and regions and about 2,500 domestic users, the administration said.
Lin said China has kept pace with international meteorological leaders with its Fengyun III and Fengyun IV series, and some applications are world-leading. The high-orbit detector on Fengyun IV satellites, for example, has no competing application.
Fengyun satellites are a series of remote sensing meteorological satellites.