Welsh minister wants cooperation at front of China ties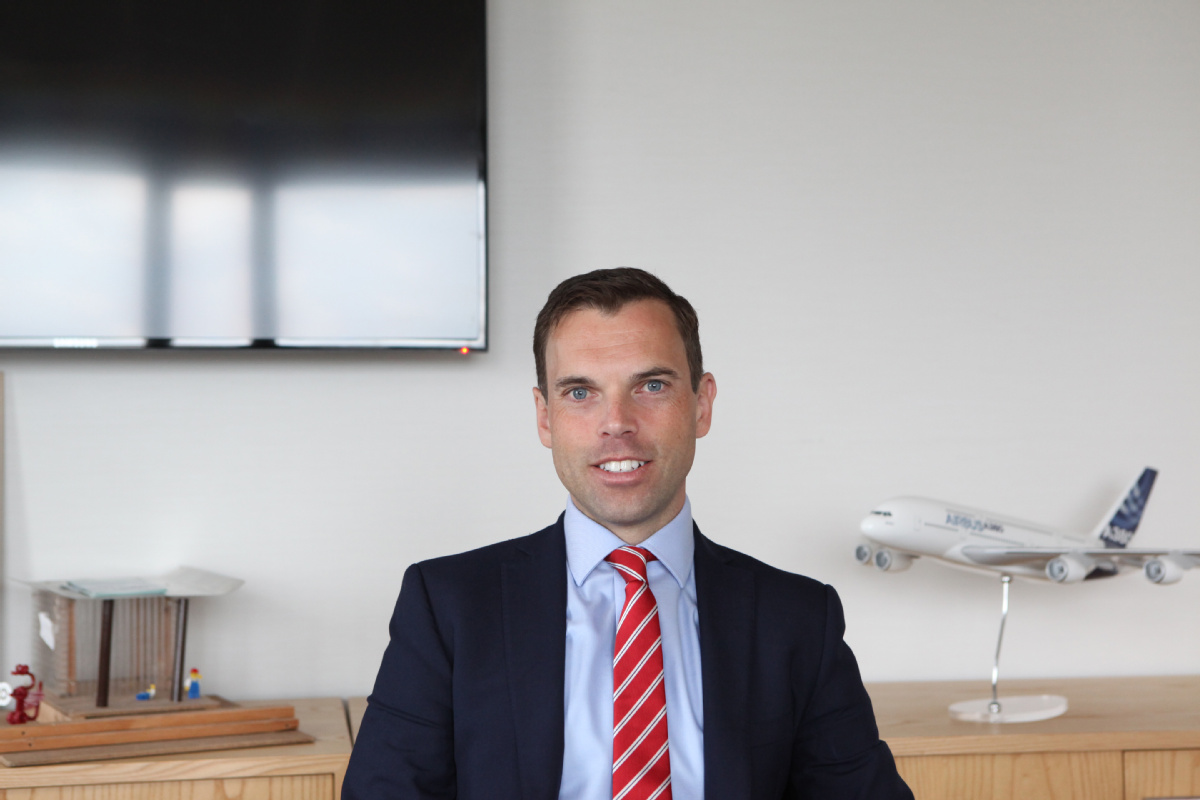 The relationship between Wales and China after Brexit should be viewed as part of the "international fellowship" and not as "an addition" to the country's ties with the European Union, according to a member of the Welsh government.
Ken Skates, who sits on the Welsh Assembly and is economy secretary in the nation's cabinet, said: "Both countries are trying to achieve the same outcomes, which are higher levels of wealth, wellbeing, and health, so it's important that we view one another as equals that we can learn from and we can offer something to."
Skates, who describes himself as a strong internationalist, said he believes in "international cooperation and international friendship".
"And that's why I say I see the relationship as being a fellowship," he said. "Of course, we are going to compete, but we can also collaborate far more than we have in the past."
He said one of his greatest regrets following the referendum in which United Kingdom voters chose to leave the EU was the impression it gave that Britain was in some way retreating from the international stage and becoming more inward-looking.
More than 52 percent of voters in Wales chose to leave the EU in the 2016 referendum. Skates voted for Britain to remain within the bloc and said his view has not changed. He is concerned that the UK, including Wales, will be less attractive to foreign investors because of the decision.
"If we don't get the best possible deal concerning access to the single market, concerning the customs union, there is a risk that investors around the world will see Wales, and the UK as a whole, as less attractive," he said.
Welsh exports to China have grown significantly, from nearly 194 million pounds ($264.52 million) in 2012 to nearly 313million pounds in 2017.
Skates would like to see them pass 1 billion pounds in less than five years.
One of the ways Wales is trying to boost exports is through the Economic Action Plan, which was published late last year. Skates said it is clear about the government's attitude toward exports and trade, and toward helping businesses retain trading partners, while supporting them in branching out into other global markets.
He said the China-proposed Belt and Road Initiative is "not dissimilar to Wales's Economic Action Plan, which is a new regional approach to iron-out inequalities across Wales, largely through investment and infrastructure, to ensure our communities are better connected".
He hopes there will be more joint projects between Chinese and Welsh businesses in industries including life sciences, advanced manufacturing, food and drinks, and in the creative industry.
Skates, who recently led an economic trade and culture delegation to China, the second such visit in two years, wants to improve trade links with China, but he also wants stronger cultural and social links.
"I do think that it gives a trade mission huge added-value when you have cultural institutions on side that can add an identity to the offer," he said. As a result, a number of partners joined the delegation from the cultural, sporting, and education worlds, including the National Library of Wales and the Football Association of Wales.
He said the signing of a memorandum of understanding between the National Library of Wales and Shanghai Library laid the foundation for further mutually beneficial co-operation and was a good indication of how the two countries want to strengthen cultural and social bonds.
He added that Welsh universities want to attract more students from China while supporting collaboration between educational and research institutions and aiding the exchange of the best and brightest students.
Ouyang Xueyan contributed to this story.