EU launches battle for bigger post-Brexit budget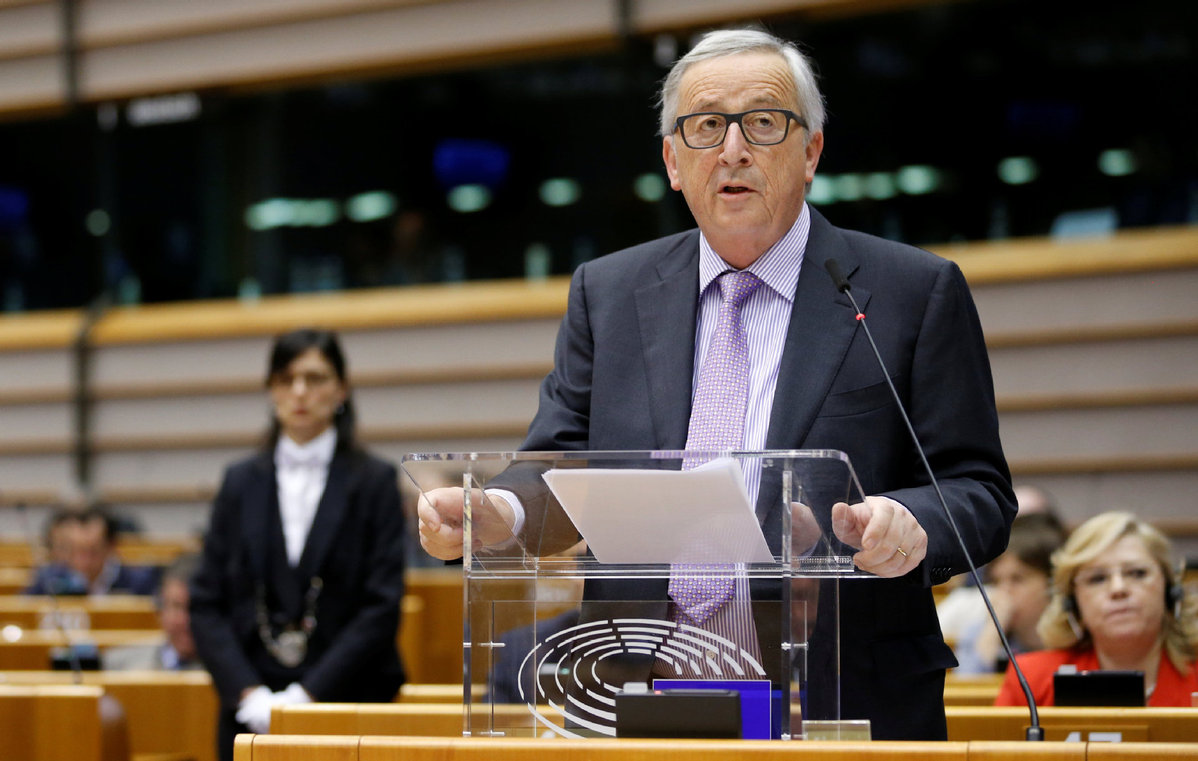 BRUSSELS - The European Commission proposed a bigger new multi-year budget on Wednesday that will trigger battles among member states over how to fill the funding gap left by Britain's exit next year.
The Dutch led the charge for rich northern states unwilling to step into the Brexit breach: "A smaller EU ... should have a smaller budget," Prime Minister Mark Rutte said.
Against that, France's agriculture minister called it "simply unthinkable" to shave 5 percent off Brussels' hefty spending on farm subsidies.
Poland, which the Commission has in its sights with a new mechanism to penalise authoritarian governments that impinge on independent judges, warned of "a long road ahead" to reach the unanimous compromise required to put the budget into effect.
Germany, the biggest paymaster, was cautious, repeating its readiness, like France, to spend more but only if it was "fair".
"With today's proposal we have put forward a pragmatic plan for how to do more with less," Commission President Jean-Claude Juncker told the European Parliament in launching the proposal to spend about 10 percent more in 2021-27 as a share of output.
Among highlights are sharp increases in spending on border defences against illegal immigration as well as on foreign aid, plus more investment in common EU defence schemes, research and technology and on helping euro zone governments in difficulty.
His plan to spend about 1.11 percent of the 27 nations' combined economic production compare to 1.03 percent of the pre-Brexit, 28-country Multiannual Financial Framework now in place.
It is worth 1.28 trillion euros ($1.53 trillion), adjusting for future inflation, or 1.14 trillion euros at today's prices -- about 160 billion euros a year, compared to 150 billion now.
That, the Commission argues, will be less than a daily cup of coffee for 440 million Europeans and is cheap at the price. National governments typically tax and spend 40 times as much.
BATTLES AHEAD
The proposal asks member states to let Brussels raise new money directly from new taxes on plastics -- designed also to help the environment -- and on big global tech firms. But it will also require governments in the wealthier west to chip in more as Britain stops paying its annual 10 billion euros or so.
Some will also see EU rebates phased out over five years.
"A budget for a Europe that protects, empowers and defends," was the Commission's chosen slogan for the day.
That language reflects a campaign from Brussels to persuade voters the bloc remains relevant after a decade of crisis that has seen ferocious austerity in countries hit by the euro zone debt crisis and uproar over the arrival of more than a million irregular migrants across the Mediterranean in 2015 alone.
"A Europe that protects," has also become a familiar demand from French President Emmanuel Macron, as he tries to work with German Chancellor Angela Merkel to tighten integration after the ever-sceptical British have left, while easing fears among voters that the EU means open borders and jobs exported abroad.
Furious battles among member governments, however, may cast a shadow over the Commission's efforts to patch over rifts as Juncker tries to rally east and west, north and south, big and small states behind a post-Brexit relaunch next year.
EU Budget Commissioner Guenther Oettinger, who has called for states to show unprecedented speed and agree the budget within a year or so, said it was inevitable that there will be disputes: "There will be cuts, which many countries will complain about," he told German television. "And there will be new spending, which the others will complain about."
Reuters