China, Dominican Republic establish diplomatic relations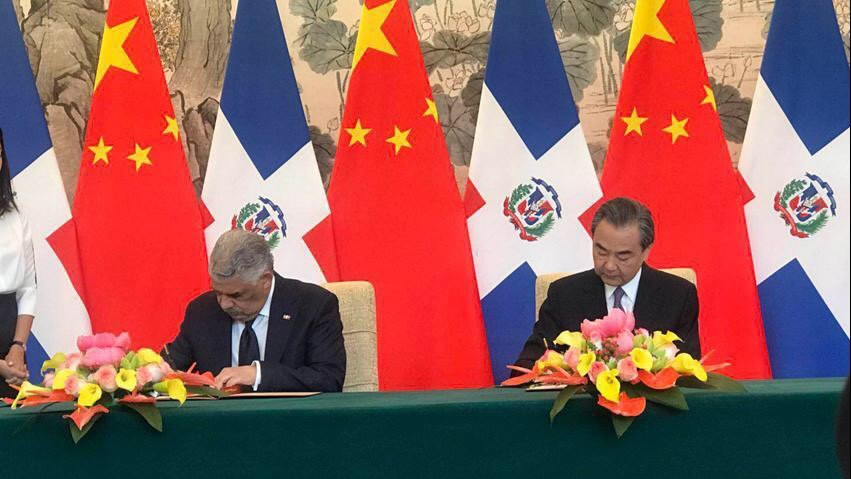 China and the Dominican Republic established diplomatic relations on Tuesday, after the country cut "diplomatic ties" ties with Taiwan this morning.
State Councilor and Foreign Minister Wang Yi and his Dominican counterpart Miguel Vargas Maldonado attended the signing ceremony in Diaoyutai State Guesthouse in Beijing.
The two countries have agreed to exchange ambassadors and to provide each other with all the necessary assistance for the establishment and performance of the functions of diplomatic missions in their respective capitals.