Cliff store 100 meters above ground serves rock climbers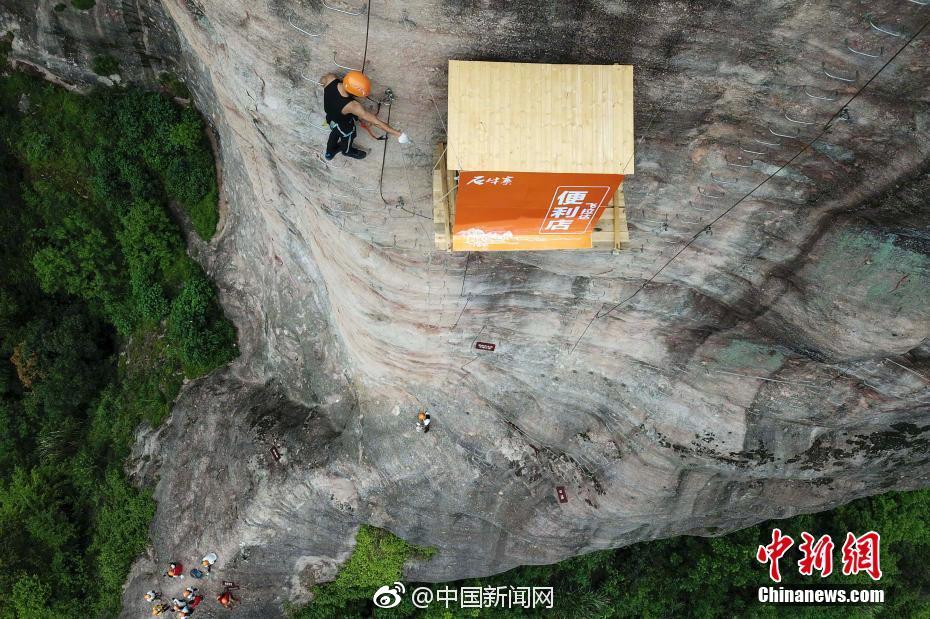 A convenient store built on a cliff edge of a rock at Shiniuzhai National Geological Park in Pingjiang county, Hunan province, opened on Wednesday.
The small orange shop sits 130 meters (427 feet) above the ground, offering snacks and water for climbers.
"We offer price-friendly products for rock climbers to help them maintain physical endurance," Wang Qiwei, a staff member of Shiniuzhai National Geological Park, told Beijing Youth Daily.
The shop employees are professional rock climbers as well. The commodities they sell are transported to the shop via a special rope conveyer.
Construction on the store began in March. Rock climbers can pay for products through mobile app or cash.
To avoid any damage to the rock, the store is collapsible and built with light materials. Besides, the store is situated at the intersection point of three climbing routes, so customers will not be in the way of climbers.
"Because of the limited flow of customers, the store is not very profitable, but it aims to offer a special experience to our climbers," said Wang.