Embassy criticizes Canadian motion on the South China Sea issue
Share - WeChat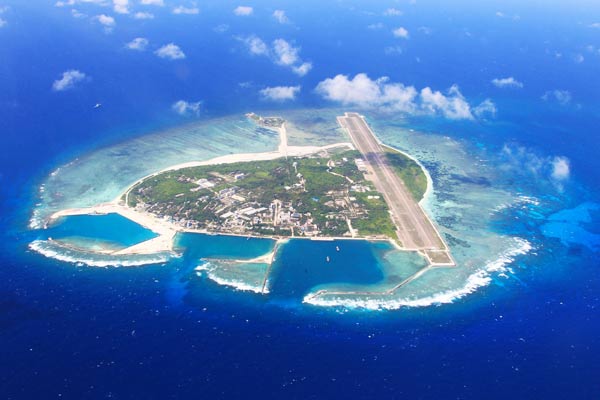 The Canadian Senate passed a motion 43-29 sponsored by Senator Thanh Hai Ngo that calls on the Chinese government to cease "aggressive and expansive behaviour" in the disputed South China Sea. The motion decries what it calls "escalating and hostile behaviour exhibited by the People's Republic of China."
Responding the motion, a Chinese Embassy's spokesperson deplored the vote on Tuesday and criticized Ngo for trying to "cast shadows" over bilateral relations.
"Canada is not a party to the South China Sea issue. Some people, knowing nothing or caring nothing about what really happened in the South China Sea, in the guise of respecting international laws and safeguarding the freedom of navigation and overflight, groundlessly blames China and tries to get Canada into the trap. This is irresponsible. His purpose is nothing but casting shadows over the China-Canada relations which develop smoothly currently. But it will be futile and doomed to fail," said the spokesperson.
According to the spokesperson, with the concerted efforts of China and the ASEAN countries, the situation in the South China Sea has been de-escalated and has continued to improve.
"All relevant parties, focused on cooperation and committed to the maintenance of peace and stability in the South China Sea, are comprehensively and effectively implementing the Declaration on the Conduct of the Parties in the South China Sea (DOC), and actively advancing consultations on the Code of Conduct for the South China Sea (COC). This is an irresistible trend and meets the regional countries' people's aspirations. However, some outside forces are not willing to see the gentle breezes and calm waves in the South China Sea and try to stir up troubles and muddle the waters, so as to destroy the hard-won peaceful and stable situation of the region, and to destroy the friendly and cooperative relations among the countries in the region," said the spokesperson.
The motion passed with six abstentions. According to The Globe and Mail, Senator Yuen Pau Woo, a former president of the Asia-Pacific Foundation and a leader of the Independent Senate Group, opposed the motion for a number of reasons. He voiced concern that the Senate was not sufficiently informed on evolving foreign policy matters to make a pronouncement on these subjects.
"Simply making pious statements may appeal to a domestic constituency and may make us feel virtuous but, if they don't actually improve a conflictual situation, one has to question the value of these actions," Woo said.
Contact the writer at renali@chinadailyusa.com.