16+1 cooperation contributes to balanced, sustainable China-EU ties: envoy
Share - WeChat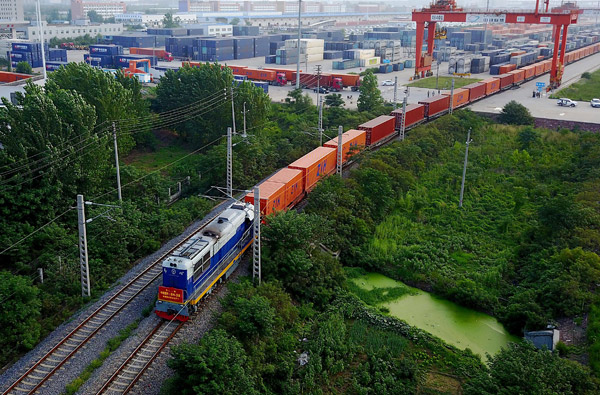 SOFIA - The 16+1 cooperation mechanism between China and Central and Eastern European countries (CEEC) contributes to balanced and sustainable development of relations between China and the European Union (EU), an official said here on Wednesday.
"The level of the China-CEEC cooperation in the economic and trade field still lags far behind the average level of the China-EU cooperation," Chinese Ambassador to Bulgaria Zhang Haizhou said at a conference.
The conference, titled "Diplomatic, Economic, Academic and Cultural Days", was held under the aegis of Bulgaria's presidency of the Council of the EU.
As much as 90 percent of the mutual investment between China and Europe occurs between China and the traditional developed countries, Zhang said.
"This is inconsistent with the traditional friendship between China and CEEC, their huge potential for development, and especially their strong desire for cooperation," he said.
The establishment of the 16+1 cooperation mechanism six years ago "is a beneficial attempt by China and CEE countries for a balanced and sustainable development of the China-EU cooperation," Zhang said.
The 16+1 platform has been improving, the field of cooperation has been widening, and the results of the cooperation have been emerging, he said, adding that large-scale infrastructure projects such as the railway connecting Hungary and Serbia and many others have been progressed in an orderly manner.
In 2016, the trade volume between China and CEEC reached $58.7 billion, and the CEE has become the most dynamic and fastest-growing region in China-EU cooperation, according to the ambassador.
"These tangible results show that 16+1 cooperation fits the industrial characteristics and development needs of the CEEC, expands the breadth and depth of China-EU cooperation, and provides a more diversified, mutually-complementary trade channel, investment sources and financing channel for China and CEEC," Zhang said.
Meanwhile, he emphasized that China's perspective on the China-CEEC cooperation has never broken away from the context of China-EU cooperation. "The relations between China and the CEE countries are an integral part of China-EU relations."
"The accelerated development of CEEC will help promote the balanced economic and social development of European countries and will be also beneficial to EU, as well the European integration," he added.
Bulgaria's Deputy Minister of Education and Science Petar Nikolov, who also attended the event, said in turn that Bulgaria, Europe and the world are at a crossroads.
Initiatives such as this conference were a way to overcome this challenge, Nikolov said.
Nearly 100 experts and officials participated in the one-day conference, which had a special panel themed "16+1 in EU-China relations".