US leather sector wary about tariffs
Share - WeChat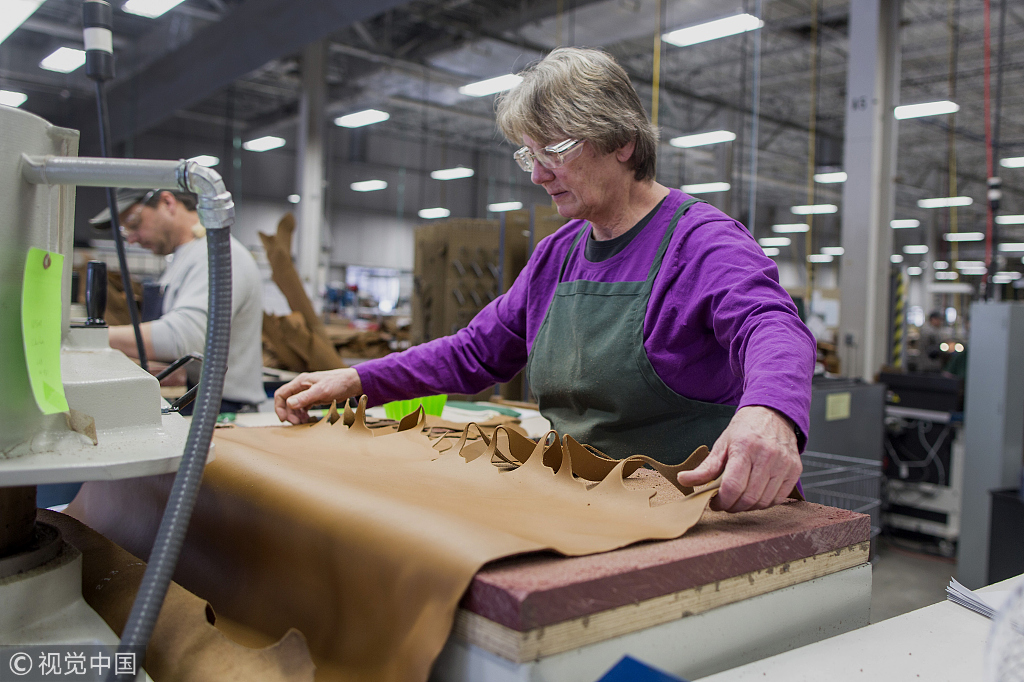 Increased levies on pork, beef would affect industries in both countries
US hide and skin processors are concerned that the trade dispute between the United States and China may hurt their ability to compete globally, as the industry largely depends on foreign markets.
Hide and skin products are not targeted in the new tariffs China has announced. But the materials are a byproduct of the meat industry, which may take a hit, as China said it will increase tariffs on pork and beef imported by 25 percent.
"Tariffs are never a good option for any industry, either for the exporter who may lose market share or the importer who must pay more for raw materials and risks losing business opportunities," said Stephen Sothmann, president of the US Hide, Skin and Leather Association.
"Given the large trade between the US and China in hides, skins and leather products, a tariff increase on the industry would negatively impact industries in both countries equally," he said.
The US is one of the top suppliers of hides and skins to the global leather manufacturing industry. The producers regularly export more than 90 percent of total US production of these products, according to the association.
China is by far the largest leather and leather goods producing country in the world and the largest market for US hide and skin products.
China is the largest buyer of cattle hides with imports of more than $871 million in 2017. More than 50 percent of the cattle hides that the US produces goes to China each year.
"Combined, the total value of these product exports was just over $1 billion in 2017. It is a stable market for our products, consistently importing about $1 billion each year," Sothmann said.
The main states in the US that would be impacted by a potential tariff on hide and skin imports are those that have a large meat industry presence. "That tends to be the Midwest and Plains areas of the country, such as Nebraska, Colorado and Texas," he said.
The thriving industry has been facing a challenge from slowing global leather consumption since 2015. A variety of factors, including reduced leather utilization in footwear globally, have pushed overall leather demand lower, according to the association.
A potential tariff would put the US industry at a competitive disadvantage as "formidable competitors" finalize free trade agreements, Sothmann said.
"Any large, commercial producer of beef is a competitor to the US in cattle hides, such as Australia, Brazil and some European countries," he explained.
The industry is paying close attention to the global trade landscape and concerned about the political rhetoric surrounding international trade, Sothmann said.
"We are all concerned about further tariff escalations. We encourage both governments to continue negotiations to resolve this dispute without further escalation," he said.
Today's Top News
Editor's picks
Most Viewed