China's pledge to cut pollution could avoid 94,000 deaths - MIT
Share - WeChat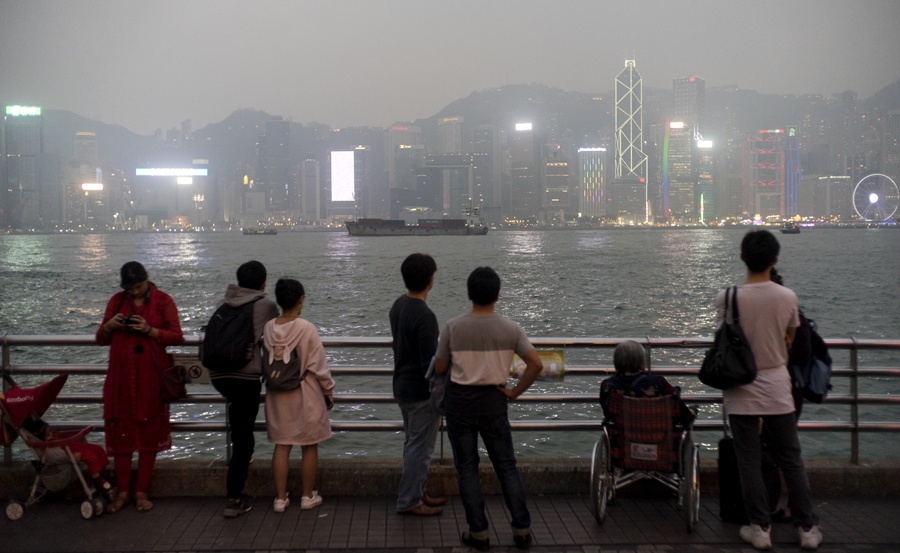 If China can keep its pledge to cut greenhouse emissions by 4 percent per year through 2030, it would avoid 94,000 deaths due to air pollution and have a net health savings of $339 billion, according to a new study.
The study by the Massachusetts Institute of Technology, published on Monday in Nature Climate Change, estimated the health savings could be about four times what it would cost China to meet its climate goals.
"The country could actually come out net positive, just based on the health co-benefits associated with air quality improvements, relative to the cost of a climate policy," says study co-author Noelle Eckley Selin, an associate professor in MIT's Institute for Data, Systems, and Society and the department of Earth, Atmospheric and Planetary Sciences (EAPS). "This is a motivating factor for countries to engage in global climate policy."
China pledged as part of the 2015 Paris Agreement on climate change to reduce domestic carbon dioxide emissions in an international effort to keep global temperatures from rising more than 2 degrees Celsius above preindustrial levels.
The country is the largest emitter of greenhouse gases in the world, mainly due to much of the country's energy comes from coal-fired power plants, a major source of the greenhouse gas carbon dioxide.
The MIT team, which included economists and atmospheric scientists, looked at whether China's local air quality and public health might benefit from a national policy meant to improve the global climate.
The team found that, under a "no-policy scenario", China would have more than 2.3 million premature, pollution-related deaths by 2030. If it reduces emissions by 3, 4 or 5 percent per year, China would avoid 36,000, 94,000 and 160,000 premature deaths, respectively.
The MIT team converted each scenario's health co-benefits into a monetary value and found that, compared to the total cost of implementing a 3, 4 or 5 percent per year policy, the savings from health co-benefits equals $138.4 billion, $339.6 billion and $534.8 billion, respectively. In the 4 percent scenario, which is most in line with China's actual climate pledge, the $339.6 billion savings would be about four times the cost of implementing the policy.
The study was led by Selin and Valerie Karplus, the class of 1943 career development assistant professor of Global Economics and Management in MIT's Sloan School of Management.