USTB honors faculty, students for outstanding achievements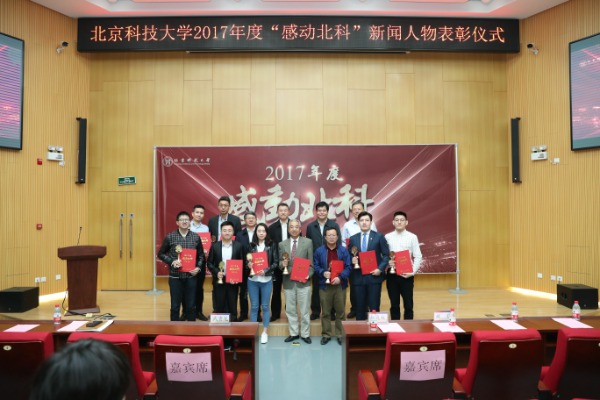 To mark its 66th anniversary on April 22, the University of Science and Technology Beijing held its "Touching USTB" award ceremony on Friday.
Ke Jun, China's famous material scientist who passed away last year was on the "Touching USTB" winners list. The USTB professor donated his body to Wuhan University for research and education.
Professor Lyv Zhaoping and his research team were also honored. The teams made a breakthrough in designing ultrastrong steel.
The remaining winners were professors, alumni and domestic and international students .
The University's Party Secretary Wu Guilong said the aim of the awards was to uphold the values of the university, and encourage the faculty and pupils to press on.