Nature's springtime gifts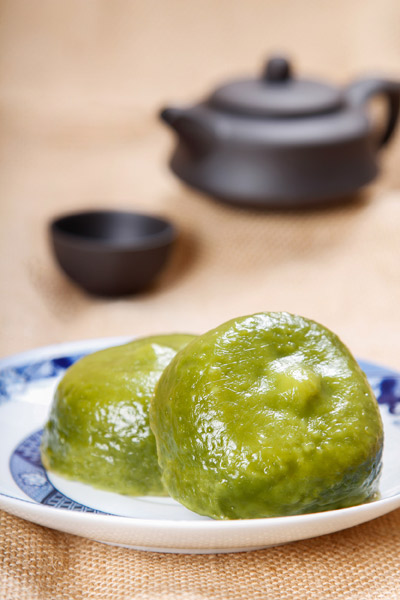 Traditional and fusion cooking styles, regional and international ingredients and a new awareness of healthy eating are all factors contributing to an exciting time for Chinese cuisine. Pauline D Loh writes.
Outside our backyard in Beijing there is a mist of green slowly covering the hard grey ground. On the trees, tender young leaves appear almost overnight, sharing space with tight round buds that promise to bloom.
The yanghuai, or locust tree, will soon be heavy with clusters of creamy white buds, pendulous and scented with honey. There will be many hawkeyed predators waiting for the buds to get large enough, and they will come in the dead of night, armed with their knives and scissors.
The locust buds are a beloved food in spring, rinsed off in salt water and tossed in cornmeal before being steamed. They are a delicious gift from nature.
The flowers are also steamed on their own, and chopped up as a fragrant filling for dumplings and pancakes. In our house, the flower clusters also get deep-fried as tempura, which is excellent beer food.
The Chinese violet cress, eryuelan, is also out now. These little wild violalike herbs are enjoyed for their flowers but harvested for their tender young, mustardlike leaves. Our nanny (ayi) loves them tossed in a salad with a light dressing of vinegar and sesame oil.
But it is the shepherd's purse that is most prized of all the wild herbs of spring, and our ayi will forage far and wide, by the river and in the little wood nearby, for this tasty vegetable with its unique rosette of leaves.
She's not alone.
Jicai is most famously used in boiled dumplings, or jiaozi. Our ayi will carefully wash the jicai she has gathered, making sure all of the dust is cleaned off with repeated rinsing.
The jicai will next be blanched in boiling water and then thoroughly drained before being finely chopped. Mixed with ground pork, it will soon become delicious dumpling filling.
Our ayi is from Henan province, and the shepherd's purse is a taste of home. In fact, jicai dumplings are so popular that they are one of the best-selling dumplings in the supermarket chillers.
There are other spring plants, such as the hao, or wild chrysanthemum, with its jagged leaves and distinctive pungent fragrance, and the mugwort, used in infusions to ward off the harmful elements during Tomb Sweeping Day - Qingming - earlier this month.