DPRK leader Kim Jong-un watches Chinese ballet performance
Share - WeChat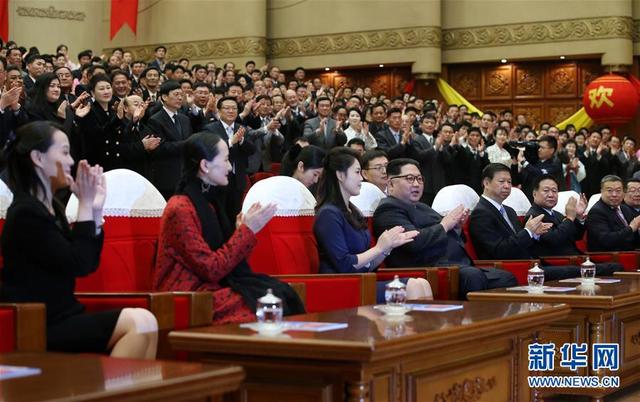 Top leader of the Democratic People's Republic of Korea Kim Jong-un and his wife Ri Sol-ju enjoyed the ballet drama The Red Detachment of Women staged by the National Ballet of China at the East Pyongyang Grand Theater in Pyongyang on April 16.
Other DPRK high-ranking officials including Choe Ryong-hae, Ri Su-yong and Kim Yong-chol, vice-chairman of the Central Committee of the ruling Workers' Party of Korea, also attended the event, along with more than 1,500 locals.
The sparkling performance of Chinese ballerinas took the audience's breath away. After the show and amid enthusiastic applause, Kim went to the stage to extend congratulations on its success and had a group photo taken with the performers.
Later, Kim met with Chinese officials, including Song Tao, head of the International Liaison Department of the Communist Party of China Central Committee; Li Qun, vice minister of culture and tourism; Li Jinjun, Chinese ambassador to DPRK and major performers.
During the meeting, Kim once again expressed his gratitude to Chinese president Xi Jinping for sending such an outstanding art troupe to DPRK for cultural and artistic exchanges.