Huzhou swaps pollution for profits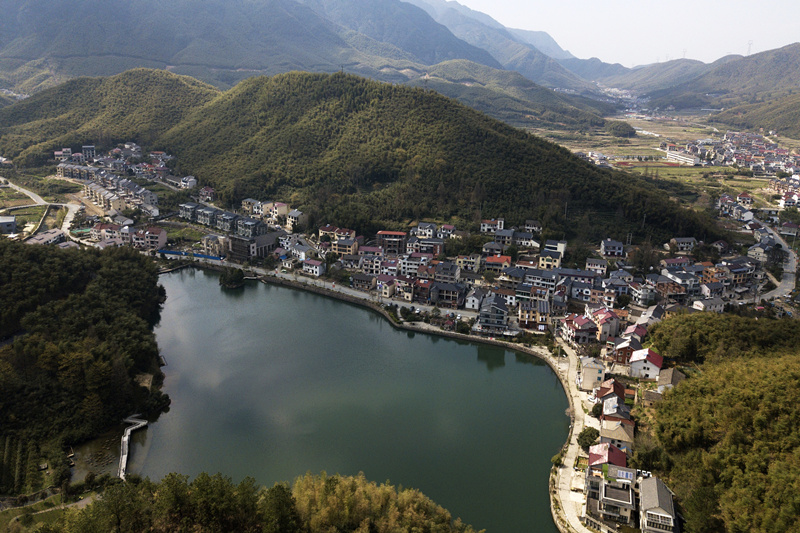 Once, his fishing boat was Shen Bodong's entire world.
"I was born on a fishing boat and grew up as a fisherman. I used to have two boats, one for fishing and the other for living on," said the 52-year-old former fisherman who is Party secretary of Xiaomei village in Wuxing district, Huzhou city, Zhejiang province.
The city, which has a population of 3 million, sits on the southern bank of Lake Taihu, the third largest freshwater lake in China, straddling the provinces of Jiangsu and Zhejiang.
Covering about 2,250 square kilometers, the lake and its surrounding area have long been renowned for scenic landscapes and abundant aquatic resources-acclaimed as "the land teaming with fish and rice".
"Before 2007, we used to work, live and sleep on the boats-a tradition passed down through generations. Sometimes, we had trouble setting the dinner table when the wind blew, not to mention getting a sound sleep," Shen recalled, looking at a 2-meter-long wooden model of a fishing boat in the office of the village committee.
When heavy storms occurred, Shen and his peers had to secure their boats in the harbor and stay in hotels.
At the time, the water quality in the lake was extremely poor because all the fishermen's waste was discharged directly into the lake, posing a serious threat to the ecosystem and adding to the problem already posed by pollution caused by industrial wastewater pumped into the lake by nearby textile manufacturers and cement factories.
Shen's life changed in 2007, when his family, along with 257 other households, abandoned their boats and moved ashore in response to the local government's calls to better preserve the lake's ecosystem.
The relocation involved 1,067 people, with each person in a family entitled to a 25-square-meter apartment at a subsidized price of 870 yuan ($138) per square meter, which was extremely low even then.
"By 2011, we had all moved into apartments, with direct access to the sewage system linked to the urban sewage pipe network," Shen said.
However, the story of Shen and his peers is just a small part of the work undertaken by the Huzhou government to improve conditions in the southern part of Lake Taihu and provide long-term sustainable development that will not damage the ecosystem.