Nepal and South Asia welcome Chinese FDI to boost growth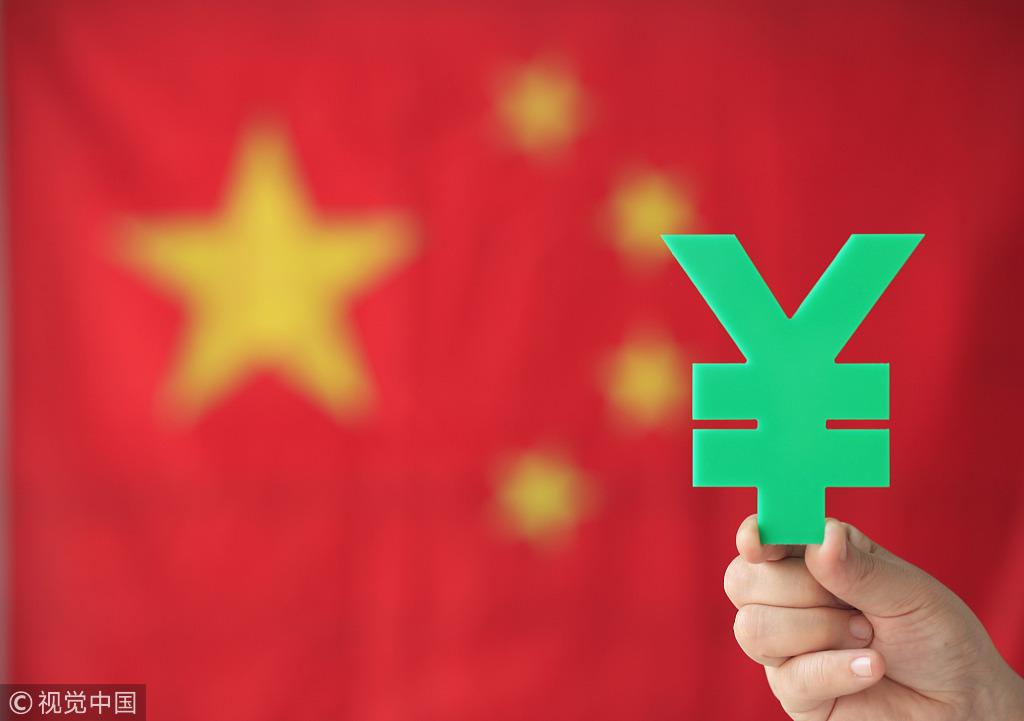 As China's economy expands rapidly, its investment in neighbouring countries, especially those in South Asia, is also on the rise. Chinese investments have greatly benefited countries such as Pakistan, Bangladesh, Sri Lanka and Nepal, even India.
Chinese investors are widening their business outreach in South Asian countries by investing capital in various sectors, mainly in infrastructure, hospitality, tourism and manufacturing. In particular, Chinese investment has surged since the Chinese leadership unveiled the Belt and Road Initiative.
Bangladesh, for example, has received $27 billion in investments and grants from China-the corresponding amounts for Pakistan and Nepal are $65 billion and $16 billion.
India, on the other hand, has received a commitment of $65 billion in loans and investment. In fact, during President Xi Jinping's visit to India in September 2014, Indian Prime Minister Narendra Modi described bilateral relations thus: "India and China are bound by history, connected by culture, and inspired by rich traditions. If I have to describe the potential of India-China ties, I will say INCH (India and China) toward MILES (Millennium of Exceptional Synergy)."
Modi's statement and the fact that the annual China-India trade volume crossed $84 billion last year show how important trade is to Sino-Indian relations.
Similarly, Pakistan is hugely benefiting from Chinese investment in the multi-billion projects of the China-Pakistan Economic Corridor.
And in Nepal, almost everyone agrees the country is benefiting from China's rapid rise. China has pledged five times more foreign direct investment in Nepal than India, says a recent report by Nepal's central bank. Indian scholars and diplomats, however, cannot digest these facts nor can they accept the victory of the left alliance in the November-December election. In contrast, Chinese investors and scholars seem elated by the election result.
While the Indian leaders and bureaucrats seem puzzled about what future steps to take, the Chinese leaders have further fine-tuned their strategies which, in the long run, could reduce India's traditional dominance in Nepal. The Chinese investors are expected to line up in Nepal after the formation of new government led by K.P. Sharma Oli, who has won praise from Beijing for leading a China-friendly government with the support of former prime minister Pushpa Kumar Dahal (popularly known as "Prachanda").
In the last 40 months, China has pledged 70 billion rupees ($661.63 million) in more than a dozen mega projects in Nepal, exceeding India's FDI commitment. The largest chunk of China's pledge is in the cement industry. But Chinese investment in hotels, restaurants, infrastructure, energy and manufacturing, too, has been remarkable, with Kaligandaki Upper and Upper Trishuli 3A hydropower projects, Outer Ring Road in Kathmandu and Pokhara International Airport being some of the mega projects being developed by China.
Above all, China has asked Nepal to establish an infrastructure development bank with 100 billion rupees, promising 20 percent share to Nepal. Welcoming the Chinese investments, Nepalese diplomat and economist Bishnu Hari Nepal said it is high time Nepal utilized Chinese assistance and investment to accelerate its economic development.
China is Nepal's largest source of FDI and the second-largest source of tourists. And with Nepal officially joining the Belt and Road Initiative, more Chinese companies and investors are expected to invest in Nepal and reap mutual benefits. In fact, Nepal hopes-as does most of the South Asian region-to get more benefits from the Chinese leadership's new vision and "go global" strategy.
The Belt and Road Initiative, along with the broader vision of building a community of shared future for humankind, is an ambitious yet realistic approach to correct the imbalances in international relations and improve the world order. And President Xi Jinping's policy of developing friendly relations with neighbors and his emphasis on win-win cooperation and sustainable and harmonious development to build a community of shared future for humankind will certainly boost overseas Chinese investments, especially in countries such as Nepal.
The author is a Nepalese journalist.
Most Viewed in 24 Hours
China Views