New label Pollux to promote world music in a big way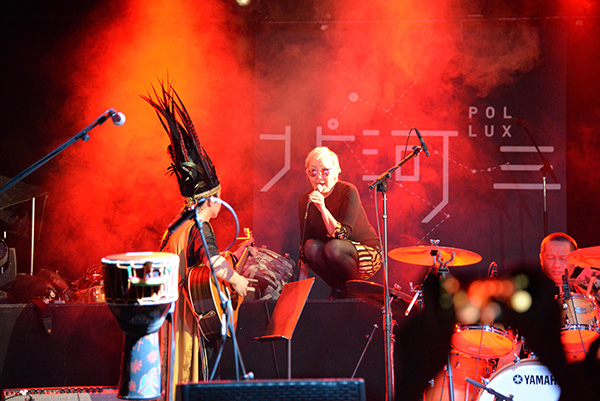 Folk singer Sainkho Namtchylak from Tuva, in the Russian Federation, who is known for performing using the throat singing (khoomei) technique, reggae musician Papa U-Gee from Japan and Mabang, a band from southwest China's Yunnan and Guizhou provinces, who use the Liuzhou dialect in their songs, gathered for a concert at Beijing's live-house venue, Omni Space, recently, to celebrate the launch of a new record label, Pollux.
The label, initiated by Beijing-based music company, Modernsky, and Guangzhou-based company, Starsing Music, will focus on "world music", with focus on traditional Chinese music.
According to Shen Lihui, the founder and CEO of Modernsky, Pollux will cover artists management, music production and copyright issues.
Speaking about the new label, Shen, who founded Modernsky in 1997, says: "World music is regarded as a new direction on the international music scene, and we are keen on expanding our music map."
According to Zhou Xiaochuan, the president of Starsing Music, a company also launched in 1997, Pollux, refers to twins stars in Greek and Roman mythology, indicating the merging of the two companies' music resources.
"What we want to present is music with distinctive sounds, such as Chinese folk music, which has a contemporary touch," says Zhou.