Letting simplicity take center stage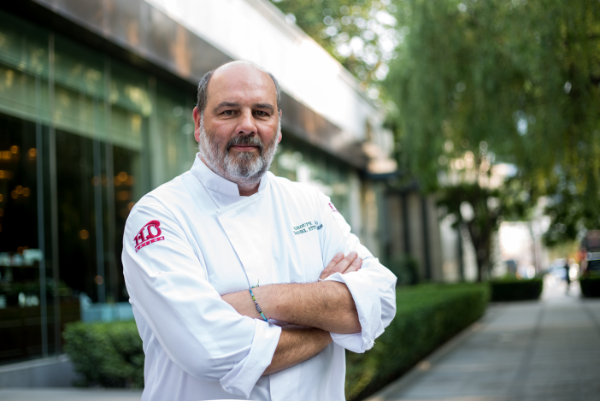 Foodies around the world are getting increasingly tired of newfangled cooking techniques and exaggerated culinary showmanship. Foams and jellies that encapsulate a variety of flavors are now passé.
Today, gourmands are demanding for fewer gimmicks and more simplicity. The lucky few who got to try Daniel Ettlinger's special menu at Maison Flo, one of the most prominent Western restaurants in Beijing, got exactly that.
The Frenchman recently made a cameo as a guest chef at the elegant brasserie, and he left patrons in awe with his classic, down-to-earth creations that were beautifully plated to reflect the interplay between each ingredient.
"Molecular gastronomy used to enthrall many people, but it is now finished in France. Today, the trend is about preserving the true flavor of an ingredient and respecting what nature has given us," says the 54-year-old.
"The ingredients on every plate should be the best possible...the most import thing is the product, then comes the technique. The cooking process should be as minimalistic as possible so that the true flavors are allowed to shine."
His guest menu at Maison Flo included a refreshing starter of avocado and blue fin tuna tataki sprinkled with French chili flakes that tasted similar to pickled chili powder from Hunan. The wagyu piccata, which was topped with thinly sliced crispy bacon, was another standout dish that filled the restaurant with a mouth-watering aroma.