Their goals make China and India obvious allies
Share - WeChat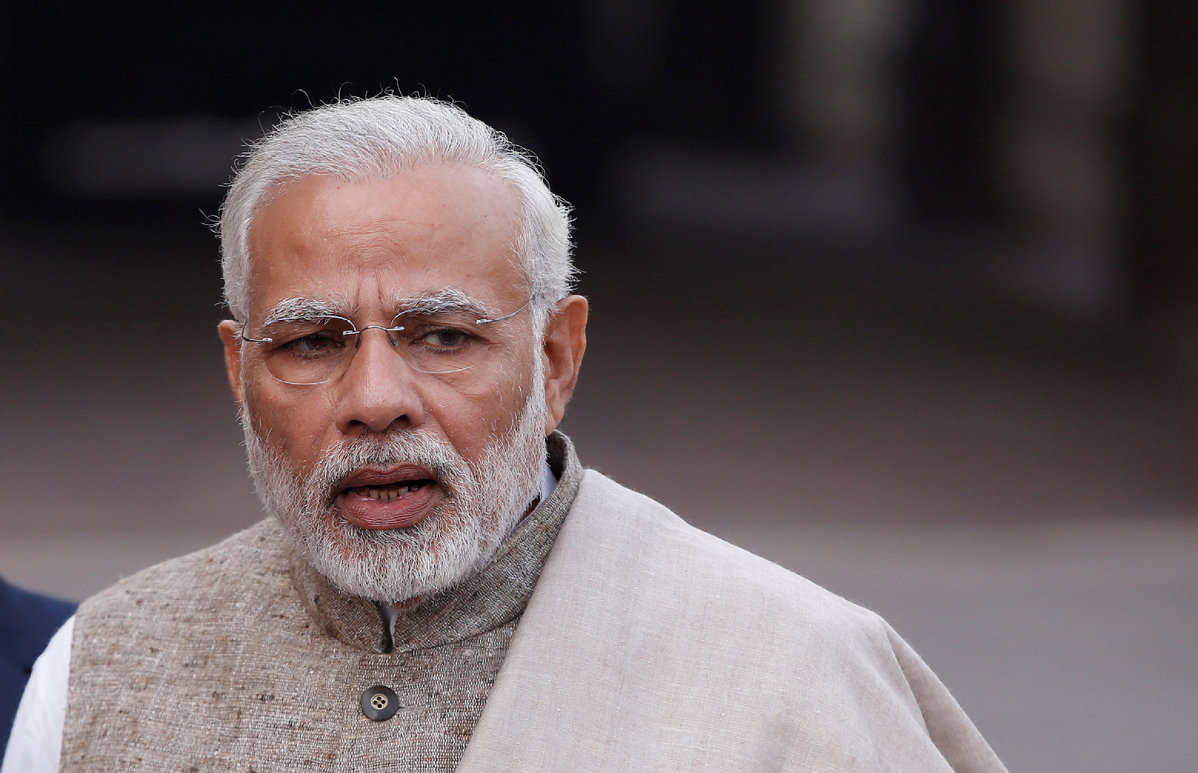 Sino-Indian relations seem to be at a curious phase. True, efforts are being made to build bridges, but the statements made and actions taken are not wholly in consonance with deepening the relationship between two of the fastest-growing emerging market economies. It would make sense to do it; unfortunately, geopolitics has its own inscrutable dynamics.
No one could have put a simple proposition better than what Ma Zhanwu, China's consul-general in Kolkata, India, did last month. The points he made were telling, even if they were partly for public consumption. India and China, he said, should sign a free trade agreement, a treaty of friendly neighborliness and combine the Belt and Road Initiative and India's development thrust. This, Ma said, would enable both countries to become more influential through friendship, mutual trust and people-to-people relationship.
The points Ma raised could be taken up by more senior leaders during Indian External Affairs Minister Sushma Swaraj's visit to China from Saturday to Tuesday. She is expected to meet State Councilor and Foreign Minister Wang Yi on Sunday, and scheduled to attend the Shanghai Cooperation Organization foreign ministers' meeting on Tuesday.
At the Sunday meeting, Wang is expected to persuade Swaraj to review India's outlook on the Belt and Road Initiative, especially the proposed China-Nepal-India economic corridor. Discussing China's plan for Nepal on Wednesday, Wang said: "We believe that such a well-developed connectivity network can also create conditions for an economic corridor connecting China, Nepal and India… We hope that such cooperation will contribute to development and prosperity for all the three countries."
And in June, Indian Prime Minister Narendra Modi is expected to attend the SCO Summit in Qingdao, Shandong province.
These high-level visits by Indian officials, which also include Defense Minister Nirmala Sitharaman's attendance at the SCO defense ministers' meeting on Tuesday, suggest bilateral ties are on the mend following the tense standoff at Donglang (Doklam) border area last year.
Wang will also handle border talks with India and is reputed to be a tough negotiator. India, too, is playing hardball in some areas, issuing a statement deprecating the People's Liberation Army's attempt to circumvent Indian posts in the Donglang area by re-aligning the axis of a road it is building in the region. It is easy to see China's claims over Donglang remaining a sticking point.
But these are relatively small issues. China and India have been in border negotiations for decades in a civilized mode of diplomacy. The larger question is how the two countries face each other.
The biggest problem in the Asian geopolitical drama is that the United States has been sedulously courting India as a counterweight to China. For some obscure reason, India, too, wants its "special relationship" with the US to remain intact and be enhanced, at whatever cost. But the US' position has always been unilateral. For example, on trade, it has not cut India any slack.
Things have already worsened with US President Donald Trump's announcement of a slew of tariffs on Chinese and Indian exports. So, what is the logic of pursuing an administration that is as solipsistic as the US'?
It would make much more sense for India to pursue and deepen relations with China, despite some obvious contradictions. It would give India and Asia more heft in the global community. China has already acquired it.
In fact, when Modi called newly re-elected President Xi Jinping on the phone to congratulate him, the two leaders agreed that as major powers, with high growth trajectories, their countries should deepen bilateral ties, which is essential for making this century the "Asian Century".
Modi is reported to have told Xi that India will work toward strengthening cooperation in international affairs and promote a closer developmental partnership in global and regional matters. Xi promised to deepen domestic reform and further open up the Chinese market, to contribute to global progress.
Much of this is probably pro forma, but to optimists it holds out the hope of a more positive re-alignment in regional and global affairs, which would redound to the interests of both countries.
The author is a veteran journalist and independent researcher based in India.
Most Viewed in 24 Hours
China Views