Officer leaves foreigners with a good impression of police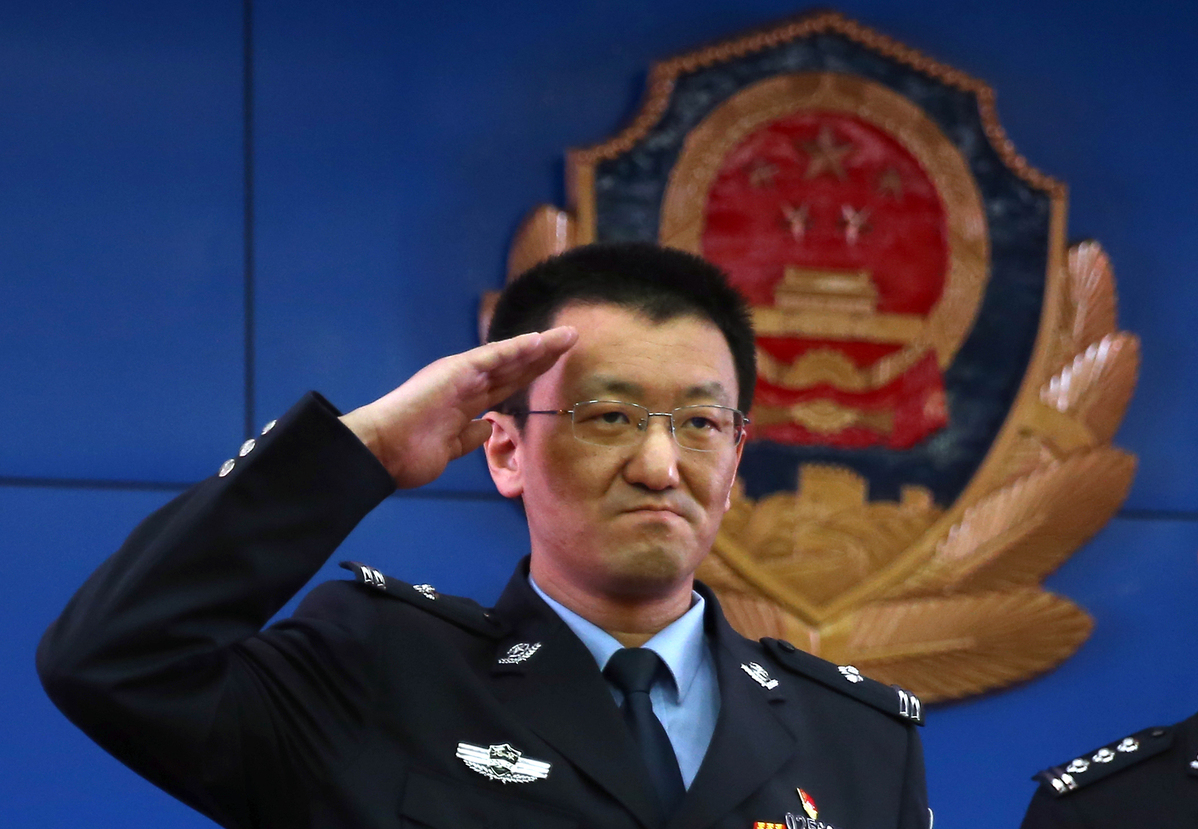 As an increasing number of foreigners travel, invest or work in Beijing, police officers are feeling the weight of more complex challenges at work.
Hu Xin, 35, an officer in Xicheng district in Beijing, is one who has faced the potential for misunderstandings due to language and cultural differences. In doing so, he has won respect and gratitude from foreigners during years of service.
"As police officers handling cases related to foreigners, we represent China," Hu said.
"At no time should we be hasty, angry or rude as officers," he said. "We use polite language to show both humor and stateliness with manners."
Hu graduated from Beijing International Studies University in 2005 and joined the police force that July, realizing a dream of his since he was a boy.
His studies and interests were perfectly suited for the job of an officer with English language skills.
His skills are often put to the test. Several months ago, a foreign business executive was detained and taken to Hu's office because of crashing into others' cars in the street after drinking.
During the investigation, he said to Hu, "Do you know who I am? I make cars. I've made great contributions to society. Do you know how many cars I have made?"
The executive was a senior official of a car manufacturing company in Europe.
Hu replied in fluent English, "No, but what interests me is how many cars you've crashed into." The man, stunned, was left speechless.
As he gained experience, Hu realized that the English he had learned at college was not adequate for the demands of the job.
He started to do research and collect materials for what he calls "police English" and extended his efforts to other foreign languages frequently encountered in China.
He said that several months later, he produced "a multilingual police handbook" with questions and answers in seven languages on situations police officers frequently encounter.
It was praised by his superiors as an effective tool to facilitate communication between police authorities and foreigners. The handbook has been in use since 2009.
After the success of the handbook, Hu set 2010 as his target for writing a book to help police across the nation deal with cases that involve foreign affairs.
He spent two hours during workdays and more than 10 hours during the weekends to do research for the book.
By the end of 2011, the book of over 300,000 words was published. It was the first book in the country focusing on the details of police usage of the English language.
Hu is continuing to push himself to learn, saying there is still a lot to do to help the police deal with issues involving foreign affairs.
"The number of foreigners keeps growing in Beijing, especially in Xicheng district," he said. "We are now working on developing a mobile application to help officers communicate with foreigners instantly."