Questions to be answered in Hongmao liquor case
Share - WeChat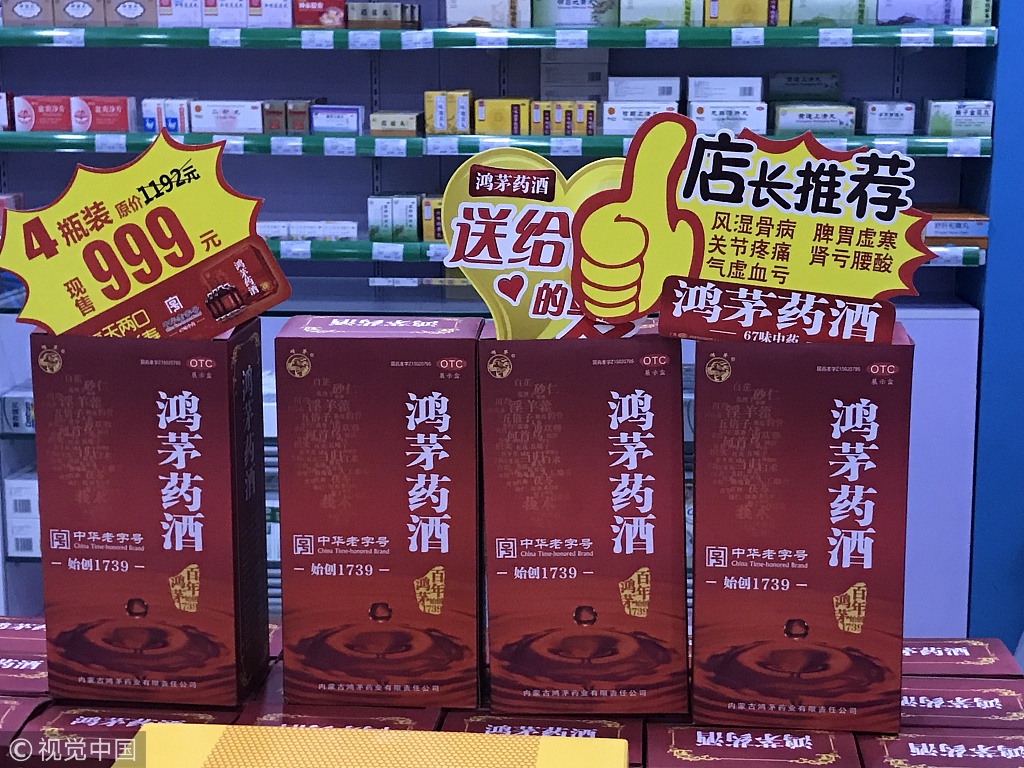 It is obviously not sensible for a medical professional to give a sensational title to an otherwise academic article he posted online. Especially when his article accuses the liquor of being toxic rather than having medicinal benefits as its manufacturer claims.
The county's public security bureau is taking legal action against him claiming he has committed a criminal offense by tarnishing the liquor's reputation. But it is still not proper for police officers from Liangcheng county in the Inner Mongolia autonomous region, where the liquor is brewed, to travel all the way to Guangzhou in South China's Guangdong province to detain the 39-year-old anesthetist.
The liquor, which is actually a concoction of more than 60 kinds of medicinal herbs, is registered as a nonprescription medicine, but the article said its health benefits were exaggerated by the producer, and it had been punished by some drug supervision authorities for false advertising.
Therefore, what the State Administration for Market Regulation has done is right. It has required its local counterpart in the Inner Mongolia autonomous region to make the brewer of the liquor give an explanation about its misleading advertisements. The brewery is also required to publish a detailed account about the safety and effectiveness of its concoction. It also has to reveal any possible side effects that may result from drinking the liquor.
The Inner Mongolia procuratorate having reviewed the materials related to the case has ordered the Liangcheng county procuratorate to return the case to the local police for further investigation. And it has ordered the writer of the post be released in the meantime.
Even if the doctor's article has damaged the liquor's image, it should be a civil not a criminal case.
As for what the brewery has done with its advertisements, how could the misleading ads continue to be published both in TV and other media after being notified as violating related legal codes? Does this have anything to do with inadequate market regulation and supervision?
The relevant media and those departments responsible for checking ads should also be investigated to see if they should be held accountable for any wrongdoing.
Most Viewed in 24 Hours
China Views