Trump lawyer arrives in court for showdown over seized documents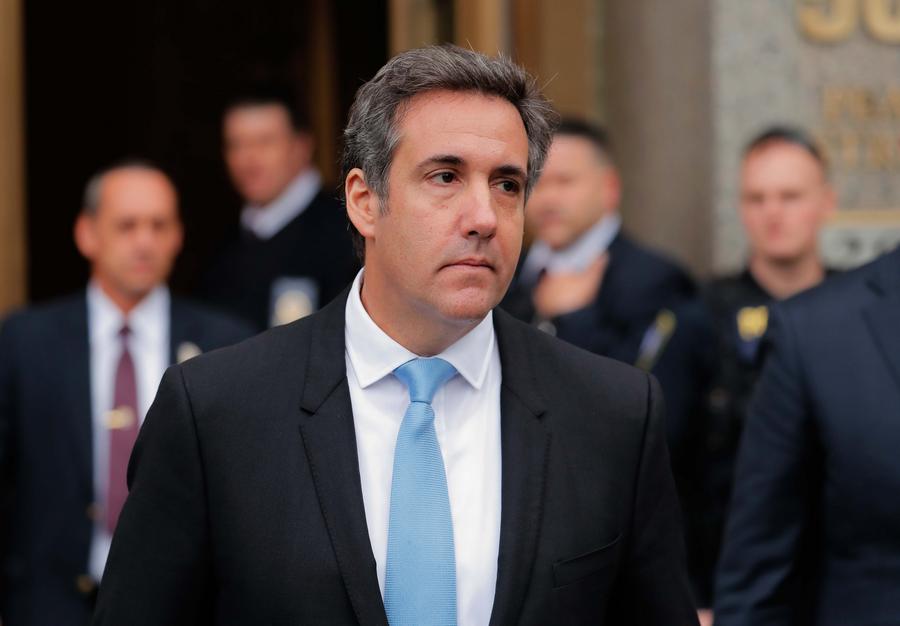 NEW YORK - US President Donald Trump's longtime personal lawyer arrived at a Manhattan court on Monday for a showdown over documents seized as part of a federal investigation that could cast a harsh light on Trump's business and personal relationships.
Adult-film star Stormy Daniels, who is entangled in a legal fight with Michael Cohen, the president's lawyer, had been expected to attend the hearing. Cohen paid Daniels $130,000 in a 2016 agreement for her to keep quiet about a sexual encounter she says she had with Trump a decade prior.
But her lawyer Michael Avenatti was seen entering the courtroom without Daniels, whose real name is Stephanie Clifford, on Monday afternoon. Soon afterwards, he exited and left in a car.
"I think Michael Cohen is in a lot of trouble," Avenatti told reporters outside the courthouse. Avenatti and Daniels are not parties in the court case.
Cohen, Trump's fiercely loyal and pugnacious lawyer, is in court to ask a judge to limit the ability of federal prosecutors to review the documents, seized from him last week.
He has asked the court to give his own lawyers the first look at the seized materials so they can identify documents that are protected by attorney-client privilege.
Failing that, they want the court to appoint an independent official known as a special master, a role typically filled by a lawyer, to go through the documents and electronic data seized under a warrant and decide what prosecutors can see.
Prosecutors have asked that the seized documents be reviewed for attorney-client privilege by a "filter team" of lawyers within their own office, who would be walled off from the main prosecution team.
A lawyer for Trump, Joanna Hendon, asked in a filing on Sunday to be allowed to review documents that in any way relate to the president, which she described as being seized amid a "highly politicized, even fevered, atmosphere."