Jessie J victory in China welcomed
Share - WeChat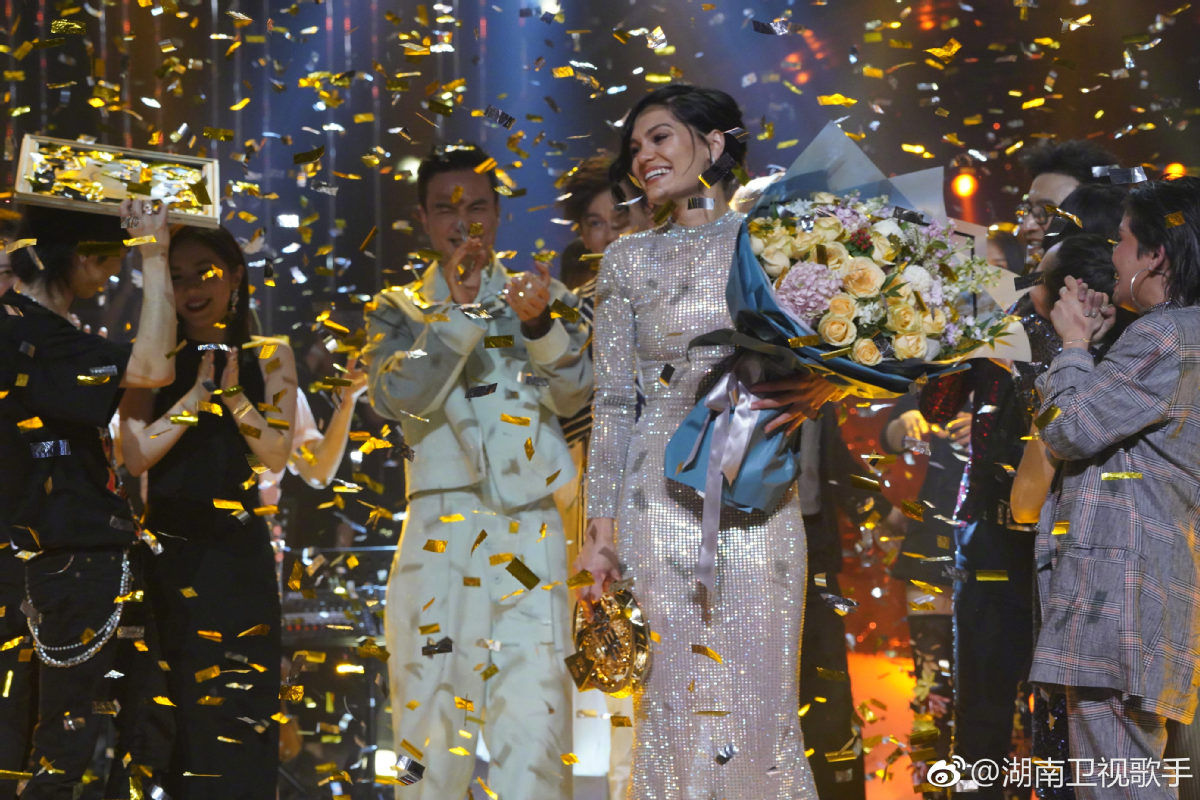 Singer becomes first international star to win show
Chinese social media users have heaped praise on British singer Jessie J after the popstar triumphed in one of China's biggest television singing competitions.
The 30-year-old was crowned on Friday winner of Singer 2018, an X-Factor style show, with the difference being that all the contestants are already well known professional singers. The Price Tag star was the first international contestant to win the competition.
During the final, she saw off the competition by singing her hit single Bang Bang, originally recorded with Ariana Grande and Nicki Minaj, and then belted out her rendition of I Will Always Love You, a song made famous by her idol Whitney Houston.
Jessie J won with 47.49 percent of the vote, a huge margin over second-placed Hua Chenyu who secured 25.65 percent of the public vote.
Chinese netizens applauded the British singer.
Weibo user Water of May wrote "Jessie J is the singer who is adored by hundreds of millions of audiences in China. Congratulations" and Ying gushed that Jessie J deserved it, "the last song was the only one that made me cry. Every note and every lyric touched people's hearts".
Chengyi said: "Music has no borders. Culture has no limits. Thank you everyone for making music."
With Jessie J becoming the first international winner, in the sixth series of the show, other Weibo users such as Wumian said that with fewer Chinese big names taking part, the competition should invite more international artists.
On Instagram Jessie J wrote that she realized a lot of people were "shocked" when they found out she was in the contest.
Along with a video post of the moment she was announced winner, Jessie J went on to say: "I said yes because I love to do the unexpected and I love to represent the UK and singing everywhere I go. I love to sing,"
The singer added that she took part because "it was an opportunity to bridge a gap between two cultures.
"For them to see a Western performer and hear music some had never heard before and vice versa. For the performances to be seen by millions outside of China and vice versa. And those people to discover the show was the best part."
The pop star added, "Seeing the boundaries break down and the rules be shifted made this whole experience incredible. China is an amazing place and so different to anywhere I have ever been. I have never been made to feel more welcomed and loved as I have done here.
"I won the show last night. But what we all won was the beginning of something really magical. I am so happy I got to play a part."
Born Jessica Ellen Cornish, the London star burst into the music scene in 2010 with her debut single Do It Like a Dude, which went platinum as did her album Who You Are in 2011.
Her follow up single Price Tag went to number one in 19 different countries, and she also appeared as a judge on British television talent show The Voice UK.
But her following albums were not as well received as her debut, and she complained about the lack of recognition she gets in the UK before heading to the United States, where she said fans took her talent seriously.
Even with 2014's huge hit Bang Bang, she once again struggled to achieve sustained commercial success, amid suggestions her career was stalling. But it now seems that in China, Jessie J may have found the recognition and praise she was after.