Binhai Science and Tech Museum to open Oct 1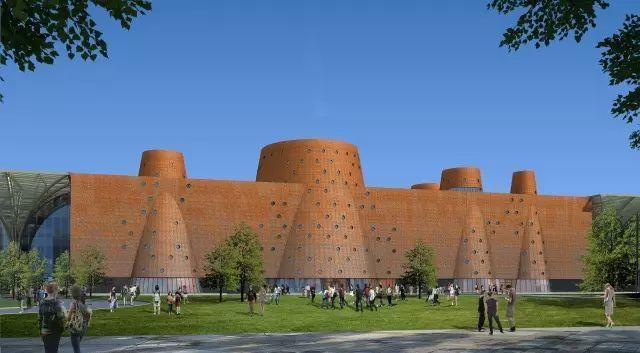 After the stunning architecture of the new Binhai Library in Tianjin hit global social media last year, another eye-catching new structure, the Binhai Science and Technology Museum, nicknamed the "giant copper pot", will open on Oct 1 and is expected to become another landmark in the coastal city.
The museum itself is 32,000 square meters, while the exhibition area will include 17,000 square meters. As the museum was built on the site of an old factory, it imparts a strong flavor of the post-industrial era.
The museum will provide state-of-the-art technology exhibitions, enabling them to be "immersed" in a mysterious "cosmos".
Driven by advanced artificial intelligence technologies, the 4D cinema will give visitors the feeling that they are entering another planet, said Wang Jian, publicity director of the Binhai Culture Center.
According to Yang Maorong, director of the Binhai New Area, the museum will have three major exhibition areas.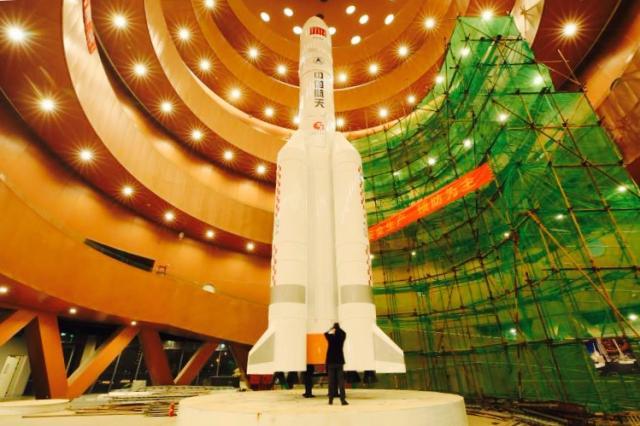 An exhibition featuring the technology achievements, including airplanes, rockets, and artificial intelligence will highlight the area's industrial capabilities.
A technology education area will give children and youth an opportunity to interact with leading technology.
A virtual reality show will inspire visitors' strong imaginations on the future of our world and outer space.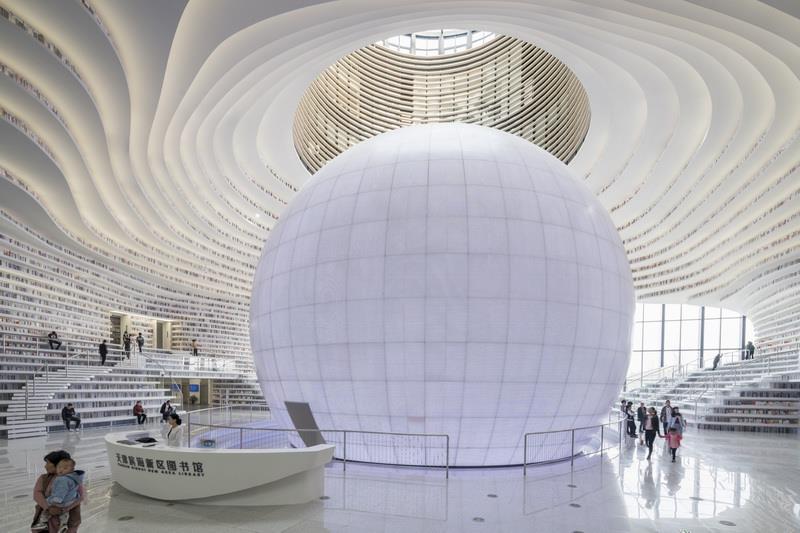 In addition, since the Binhai Library opened on Oct 1 last year, it has beefed up its efforts to provide more books for readers. That total number of visitors has grown to 1.4 million since its opening.
It has increased its book collections by 300,000 this year, including 12,000 books and 153 newspapers and journals in foreign languages.
During the first half of this year, the total number of books will hit 600,000.
In addition, the library will offer digital book service, develop an ancient book library and a database for music.