Aggregators must give up vulgar news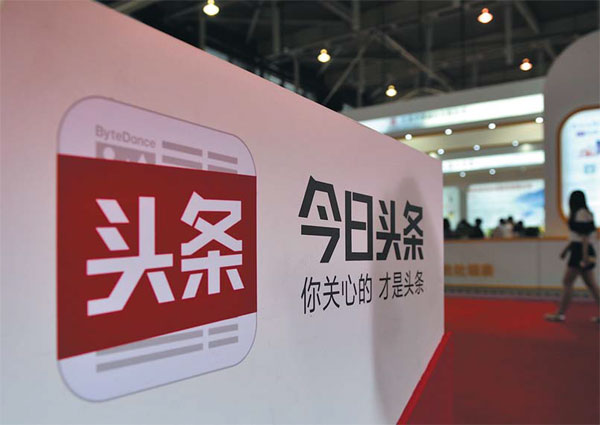 TOUTIAO, a popular news service smartphone application, has been criticized for pushing vulgar and other improper information to users. Since April 9, at the order of the State Administration of Radio and Television, it closed an improper sub-app and WeChat public account. Later, it withdrew its app from the Apple Store and other smartphone app stores for three weeks so as to make changes. On April Wednesday, Zhang Yiming, its CEO, issued a public apology letter. Thepaper.cn comments:
Toutiao must be one of the most popular smartphone apps, but it is not a news agency. It works by obtaining news releases and updates from other websites and pushing pieces it has selected to users.
As early as 2016, statistics show Toutiao had about 600 million users, of which 140 million are active users. According to a report of Questmobile, an internet data company, every active user of Toutiao spent an average 73.45 minutes on it every day in 2017.
Toutiao used to let algorithms decide which news to push to which users based on their "preferences".
In January, the internet regulation authorities talked with the company's high executives, and afterwards the company recruited 2,000 editors to examine their content.
But their last measure proved ineffective and complaints about Toutiao pushing vulgar and improper news continued. Considering the large number of users Toutiao has, the damage would be huge if the company did not correct its ways.
Six days have passed since Toutiao withdrew its app from online stores, and there are still two weeks to go. This is a precious opportunity for Toutiao to improve itself.
Most Viewed in 24 Hours
China Views