Intl relations expert on China's outreach to world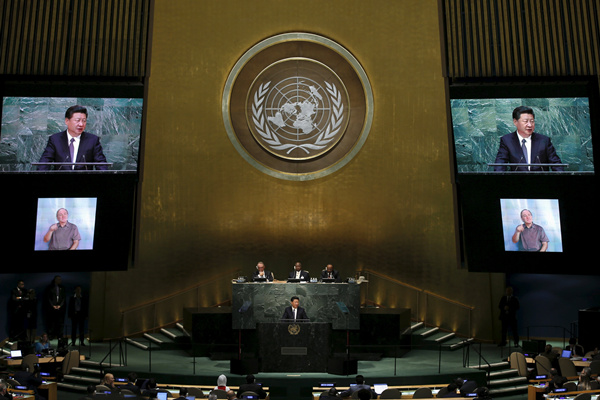 David Gosset, a longtime dialogue builder between China and Europe, has observed for years how China reaches out to the rest of the world, especially after President Xi Jinping became this country's highest leader in 2012.
He said that since then, China has continued to inject dynamic energy into global economic growth by putting out proactive proposals and also adding its "intellectual contributions" to boost the multilateral global governance structure, which has been under threat.
"With President Xi, something new is happening," said Gosset, a professor on international relations teaching in Chinese and French universities, during a recent interview with China Daily in Beijing.
"We see China projecting itself globally through technology, people, finance, cultural exchanges and diplomacy. But there is a new component, which is an intellectual component."
Explaining further, Gosset said: "China goes to the world with ideas."
He called this new characteristic a "Chinese intellectual global projection", which has particularly occurred since 2012 amid China's endeavors to reach out to the world.
In his understanding, China's opening-up in the past four decades consists of the world coming to China and the latter going out, which has been encouraged since the beginning of the century. After the financial crisis in 2008-09, the Chinese government has taken active measures to support its businesses and people to go overseas to meet the needs of the world.
Gosset said, "Since 2012, we have seen many important Chinese approaches and behaviors vis-a-vis the world."
He noted that President Xi took office when the global financial crisis was still a big issue and China, through various channels and policies, contributed largely to tackling the crisis, which was triggered by the US in 2008. According to the International Monetary Fund, China has contributed to about 30-50 percent of the global economic growth annually during past decade.
"The world need to remember this (contribution)," said Gosset.