Initiative seen to offer opportunities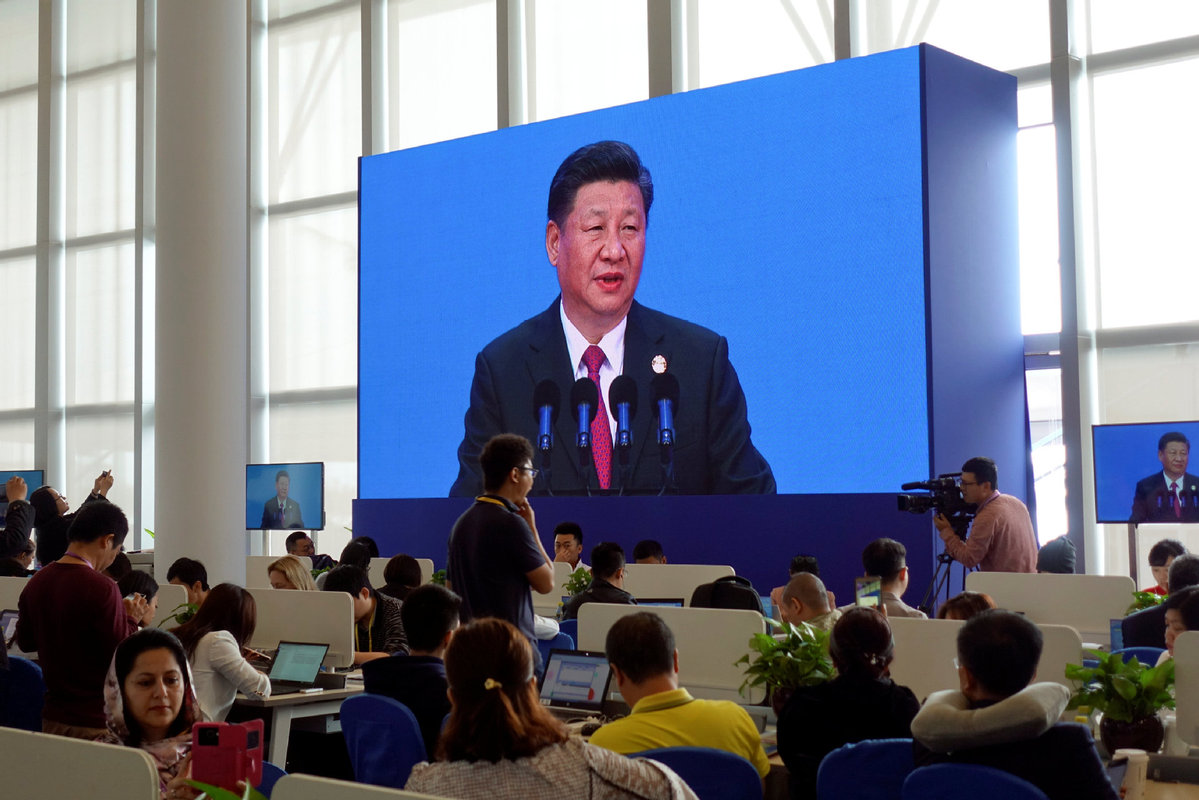 'Globally important' Belt and Road plan can be win-win for whole world
The "globally important" Belt and Road Initiative is well on the way to bringing tremendous opportunities for business growth around the world, several researchers in the United States and Canada have said.
Speaking at the Boao Forum for Asia early on Tuesday, President Xi Jinping said the plan may be China's idea, but its opportunities and outcomes are going to benefit the whole world. Xi also said that as a new initiative, it is perfectly natural for there to be different views on cooperation.
It is a globally important initiative that represents perhaps the most coherent grand strategy in world affairs at the moment, according to Kent E. Calder, director of the Reischauer Center for East Asian Studies at Johns Hopkins University.
Calder, who was in Boao, Hainan province, attending the "Asian Davos", said the plan, capitalizing on China's central location in Eurasia and the global value of connectivity, is a potential "win-win" for participants.
Proposed by Xi in 2013, the initiative comprises the Silk Road Economic Belt and the 21st Century Maritime Silk Road.
It aims to build a trade, investment and infrastructure network connecting Asia with Europe and Africa along and beyond the ancient Silk Road trade routes. Last year, Chinese enterprises made $14.36 billion in nonfinancial direct investment in 59 countries involved in the initiative, according to official statistics.
"Its very ambition makes full implementation difficult, but there could be opportunities for US firms in such areas as construction equipment, engineering and project finance," Calder said.
David Dollar, a senior fellow at the John L. Thornton China Center of the Brookings Institution, said the Belt and Road Initiative is a global effort on China's part to fund infrastructure investment. He said currently most projects are undertaken by Chinese companies, so "there are not a lot of business opportunities for US firms".
But Jon Taylor, a professor of political science of the University of St. Thomas in Houston, sees things differently.
"There are tremendous opportunities for US businesses - if they are willing to put in the effort," said Taylor, who has written extensively on China.
Some US companies, such as Chubb, General Electric and Caterpillar, all have publicly stated that they see the Belt and Road Initiative as an opportunity for business growth, he said.
"Given China's history of nonintervention and support for economic globalization, Xi was smart to note that the Belt and Road Initiative is what it is: An infrastructure and investment program," Taylor said.
"While it may have the effect of extending China's influence - as is the case with initiatives by all major world powers - developing a massive, multinational economic zone benefits the world."
Gordon Houlden, director of the China Institute at the University of Alberta, Canada, said the plan is easily the single largest international program of trade and investment in the 21st century.
He said that the initiative is still in its early stages, and international support for it would continue to increase as foreign bidders are increasingly getting involved.
The plan has gained support from more than 100 countries and international organizations, with at least 80 nations and international bodies having signed deals with China for cooperation within the framework, according to earlier media reports.