Forging onward
Share - WeChat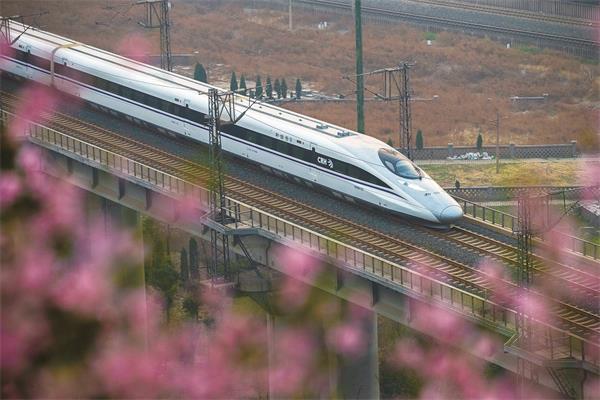 Leaders at key forum focus on how China will continue momentum of reform and opening-up
Where next for China? How China moves forward to the next stage in its development after marking 40 years of reform and opening-up was the focus of one of the most important annual forums held in Beijing.
Some of the world's leading academics, including Nobel Prize winners, business leaders, thinkers and politicians, descended on the Diaoyutai State Guesthouse, which was basking in the spring sunshine, for the China Development Forum 2018, whose theme was "China in the New Era".
The star-studded cast at this year's event — held from March 24 to 26 — included Apple CEO Tim Cook, who was the co-chair, Google CEO Sundar Pichai, World Bank CEO Kristalina Georgieva and Pascal Lamy, the former director-general of the World Trade Organization.
Also attending what is always the first State-level forum after China's annual two sessions big political meeting were Premier Li Keqiang and Yi Gang, the newly appointed governor of the People's Bank of China, who spoke about China's further opening of its financial sector.
The focus of many of the discussions, which took place at various venues across the guesthouse complex, was how China now moves on from reform and opening-up — launched by Deng Xiaoping in 1978 and which has since lifted 700 million people out of poverty — to its new era, which will involve a new set of challenges.
Key topics included transitioning to high-quality growth, supply-side structural reform, further opening up on all fronts, and China's ambition to be a global technology leader with success in such areas as artificial intelligence, robotics, advanced manufacturing and green technology.
Stephen Roach, a senior fellow at the Jackson Institute for Global Affairs at Yale University, who was attending his 18th forum and who spoke on a panel about China's reform and opening-up, says the last 40 years were a remarkable period.
"No large developing economy has ever done what China has done over this period, transforming itself into the world's most powerful export machine," he says.
"It was greatly helped by joining the World Trade Organization in 2001, which proved just the right time, because it was a critical inflexion point in the global trade cycle. Global trade had been flat until that time, and then it suddenly exploded and China rode this amazing curve at just the right time," he says.
Roach, a former Asia chairman and chief economist for investment bank Morgan Stanley, says the major challenge for China in its new era will be dealing with the "principal contradiction" that General Secretary Xi Jinping highlighted in his report to the 19th National Congress of the Communist Party of China in October.
"The broad framework of the principal contradiction is about thinking about China getting from where it is today to meet the new era goals while reconciling unbalanced and inadequate growth and the growing needs of the people," he says.
Ian Goldin, a professor of globalization and development at Oxford University and a former economic adviser to the late South African president Nelson Mandela, spoke at a discussion on China and the world in 2050.
He believes China will face fewer domestic challenges in the new era than it did in the 40 years since reform and opening-up.
"It is less of a challenge because society has become more sophisticated, with people more educated, and there is much more knowledge around. Some of the toughest issues like eliminating most of the extreme poverty have been overcome, so I think domestically it will become more manageable."
Goldin, who first came to China in 1982, said both China and the world will look very different by midcentury, when China has set the target for becoming a modern socialist country in every respect in time for the 100th anniversary in 2049 of the founding of the People's Republic of China.
By then, he forecasts, emerging markets will represent 80 percent of global GDP, up from just over 50 percent today.
Chinese will be four times richer, with per capita income of around $35,000, compared with $8,123 in 2016, according to the World Bank.
China's population will still be 1.3 billion, with the population falling everywhere else in the world but Africa.
Average life expectancy in China will be 84.4 years — eight years more than today — and people will be working into their 70s and 80s.
Goldin says that although the domestic environment in China might be more benign, there will be more global threats, many of them new.
"There is much greater risk of external shocks. There are global common issues such as climate change, pandemics, cyberattacks and such things as antibiotic resistance," he says.
"The threats don't exist in their own silos anymore. The next financial crisis could be caused by a pandemic, a cyberattack or a climate event rather than something just restricted to finance."
Jing Ulrich, the Hong Kong-based Asia-Pacific managing director for investment bank J.P. Morgan, believes China will build on the last 40 years of reform and opening-up and continue to reform in the new era.
"China's economy and financial sector have been reforming and opening up for over 40 years, and I don't think any external event could reverse these trends," she says.
"The Chinese government has pledged to further open its economy, liberalizing some sectors and allowing greater foreign ownership in others to make the economy much more market-orientated," she adds.
Roland Berger, founder and honorary chairman of international strategy consultants Roland Berger, says China has confounded all forecasts since reform and opening-up began, so it is difficult to predict what will happen next.
"I have been coming to China as a consultant since 1983, so I know the country. China has always been good for surprises. People in the past have been skeptical, but China has published its five-year plans and fulfilled most of the promises in them. They have also done all this without a major crisis, whereas the West has had a very serious financial crisis 10 years ago."
However, Berger, who has also been a regular forum attendee, is concerned about the state having too much of a role and believes China needs to stick with its policy of introducing market reforms.
"If they do that, I don't see any reason why they should not fulfill their intentions, for example, with their Made in China 2025 strategy of becoming a leader in technologies such as artificial intelligence and robotics."
Roach at Yale University says China will also have to wrestle with a subset of contradictions if it is to achieve its key goals in the new era.
"There are four I would highlight. First, that between demand and supply in the economy. Although the emphasis is currently on supply-side reform, there also needs to be reform of the demand side of the equation, too, so as to boost consumption. Second, there is a contradiction between state versus market ownership. There needs to be much more aggressive State-owned enterprise reform. Third, achieving a trade-off between growth and financial stability. And then, fourth, there needs to be more of a distinction between the path and the destination. The emphasis should be on the route to achieve the goals and not just on the destination itself."
Sir Mark Moody-Stuart, former chairman of Anglo-Dutch giant Royal Dutch Shell and now chairman of the United Nations Foundation for the Global Compact, which aims to encourage sustainable practices among corporations worldwide, believes that reform and opening-up has been an "astonishing achievement" and a role model for other developing countries, particularly those in Africa.
"The way China has done this is an example to other parts of the world. Having visited some poverty-reduction eradication programs in China, you realize the importance of the emphasis on communications and physical infrastructure. You cannot lift people out of poverty unless they are connected to the market," he says.
Moody-Stuart says China's approach to development is already making Western foreign aid organizations rethink their approach to development.
"China's investment in Africa has very much focused on infrastructure, and it has encouraged foreign aid organizations to move away from getting governments to focus on budget reform or programs on education to concentrate on infrastructure. The World Bank and others are now cooperating with China on such projects."
Wang Huiyao, founder and president of the Center for China and Globalization, a Beijing-based independent think tank, believes China is at a crossroads between its hardware and software phases as it moves into its new era.
"In the last 40 years, in terms of hardware, we have achieved a lot with all the infrastructure and high-rise buildings. The next 40 years, though, is going to be more about software, including institutions building, establishing greater rule of law, legal governance, more efficient government, tax reform and a range of issues like that."
The forum, which was the 19th since the event was inaugurated in 2000, once again demonstrated the quality and level of debate that exists in China about the future direction of the world.
"There is no equivalent to this forum in the world," said Apple CEO Cook at the conclusion of his address to the final session.
Moody-Stuart hopes China in the new era will translate some of the ideas that it generates within forums such as the China Development Forum into more global leadership coming from Beijing.
"China is now in a position as a major nation to demonstrate leadership," he says. "If this could be done in the same way as it has achieved things internally, it would be a great gift to the world. The world is a bit short of leadership at the moment."
Contact with the writer at andrewmoody@chinadaily.com.cn.