China to roll out first scale for English proficiency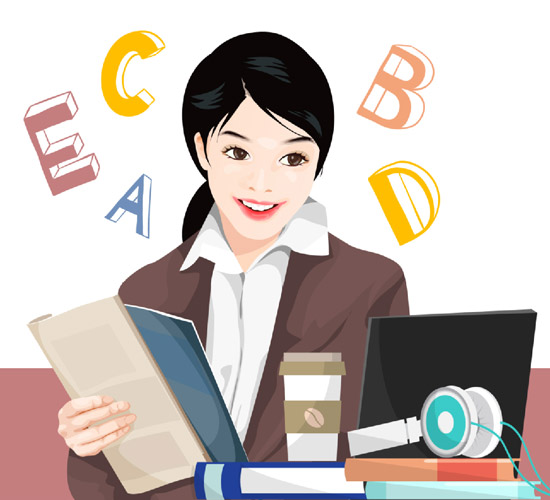 China's first scale for English proficiency levels will be implemented June 1 according to the Ministry of Education and State Language Affairs Commission.
The scale -- the first comprehensive scaling system for teaching, learning and testing the language -- will be helpful in unifying various English tests with different standards and deepening the interconnection between exams at home and abroad.
The scale is divided into nine levels based on English proficiency, covering all the education periods from elementary school to university.
Specifically, levels 1-2 are for elementary students, level 3 is for junior high school students, level 4 is for high school students, levels 5-6 are for college students with non-English majors, level 7 is for college students majoring in English, and levels 8-9 are for people with superior English language skills.
Along with defining competencies in listening, speaking, reading and writing, the scale also includes pragmatic competence, such as translation and interpretation. This aims to help foster students' practical language capacity, cultural awareness and intercultural communication skills.
The scale also attaches great significance to the cognitive development of language learning so as to better cultivate students' thinking abilities.
It should be noted that the scale is not a teaching or exam syllabus, in which the requirements for the nine levels are not compulsory for students.
English language testing in China is still highly fragmented, with a range of tests being used at different levels. To unify the varying standards and targets of the English language testing regime across the country, the National Education Examination Authority is now working on the development of a National English Proficiency Test.