Integrated approach vital to Asia prosperity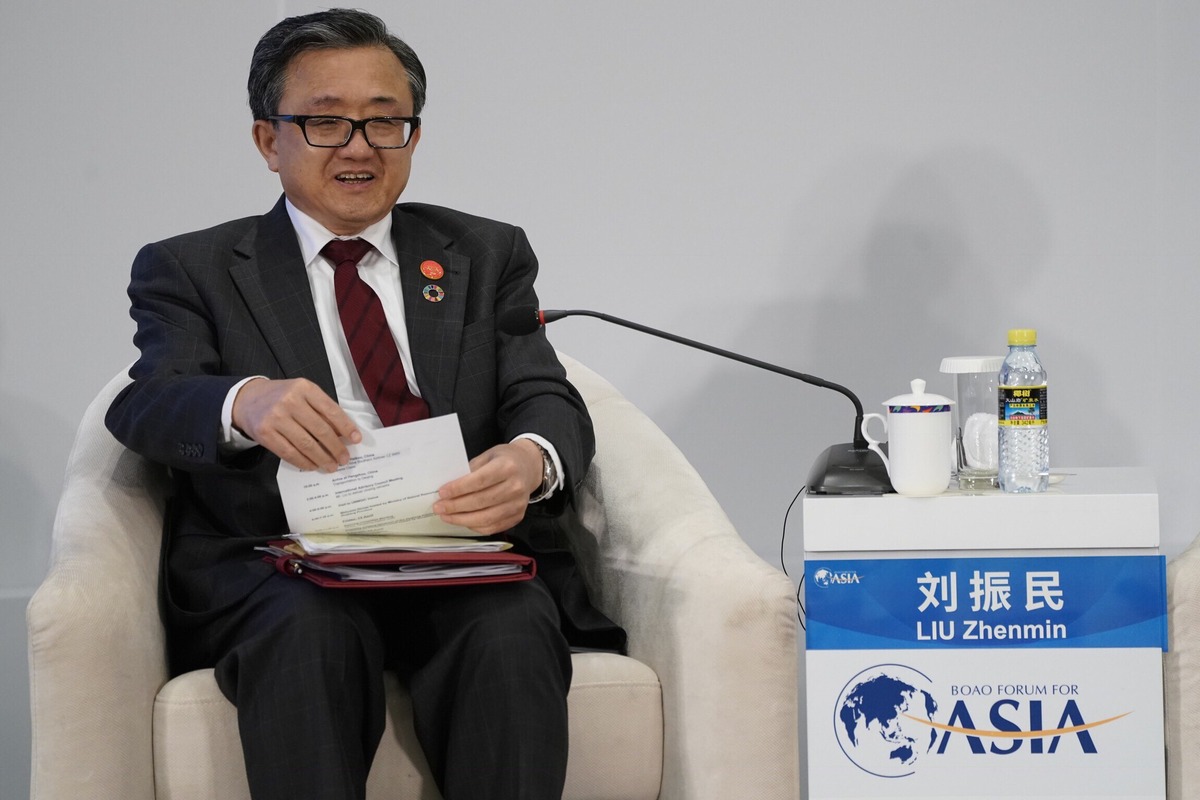 Leaders of multilateral organizations in and around Asia foresee a significant role of regional cooperation in a shared future of Asian prosperity. And more integrated approaches can work better against common challenges such as poverty, terrorism and pollution.
"Asia's future lies in regional cooperation," said Liu Zhenmin, United Nations under-secretary-general for economic and social affairs, at the Asian Regional Cooperation Organization Roundtable at the Boao Forum for Asia Annual Conference 2018 on Wednesday.
"In this region, we have so many big powers, and we have attracted so many big powers," he said.
"Based on decades of experience, regional cooperation not only promotes peace and stability, but also deepens economic and social cooperation."
Liu said he believes organizations such as the Asian Cooperation Dialogue will continue to improve pan-Asian communication. The G20 is a very important multilateral mechanism in today's world, and globalization has basically brought benefits for all nations involved.
"Globalization is like a train that cannot go back once started," he said.
Secretary-General of Association of Southeast Asian Nations Dato Lim Jock Hoi expressed his appreciation for Chinese President Xi Jinping's vision for openness and innovation and for a community of shared future. While sharing ASEAN's perspective and experience on innovation and development, he raised three points.
First, ASEAN is committed to continuously transforming itself as a dynamic, competitive and innovative region.
Second, while the opportunities from technology and innovation seem boundless, the benefits for many are not automatic. And ASEAN is engaging in collaboration in such a pursuit.
His third point stressed the need to harness innovation to steer ASEAN's economic transformation.
He said to facilitate cross-border e-commerce and exchange of innovation and technology, international coordination is essential and ASEAN is stepping this up.
Gong Jianwei, executive director of secretariat of the Conference on Interaction and Confidence Building Measures in Asia, or CICA, noted some countries have been left behind in economic development and such inequality is causing conflicts in some areas.
"There can be no sustainable security without sustainable development," Gong said.
ASEAN-China Center Secretary-General Yang Xiuping said it is the common task for ASEAN and China to further realize the economic transformation and upgrading and promote technological innovation. ACC is an intergovernmental organization co-founded by 10 ASEAN member states and China.
"We should build on the momentum and lift Asian regional cooperation to a new height," she said.