Taxi store provides passenger refreshment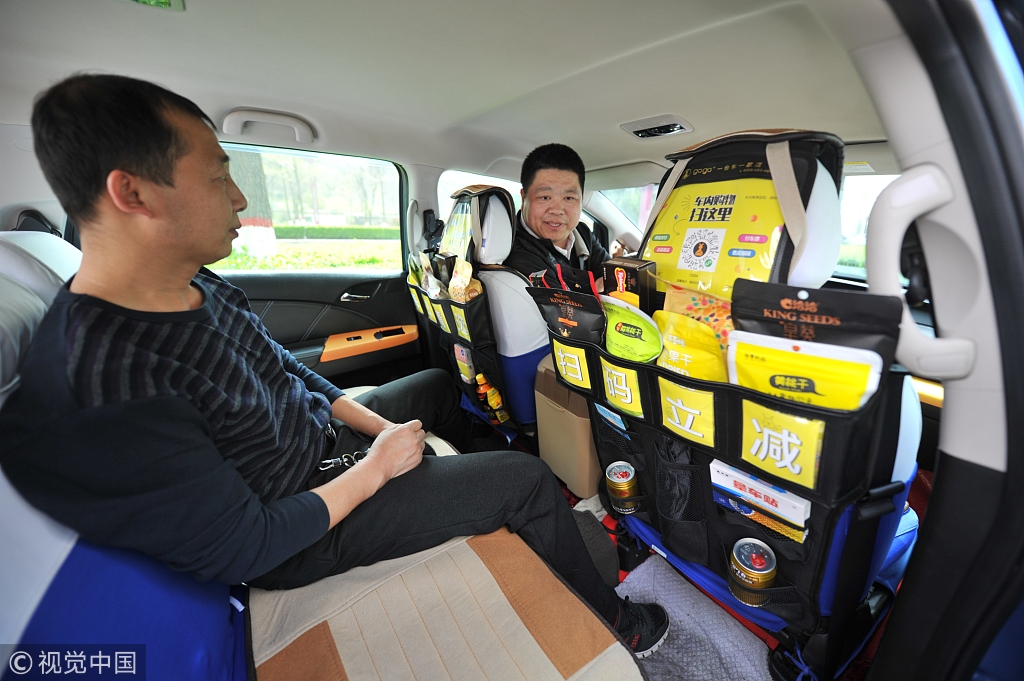 A convenience store, packed in a taxi — an unusual sight, but not for people in Taiyuan, capital of North China's Shanxi province.
Passengers can buy snacks and drinks, including biscuits, nuts, dried fruit and drinking water, by scanning a QR code in the cab. They could also get band-aids, medicine for overcoming carsickness and umbrella for free.
According to a taxi driver surnamed Su, this "mobile store" has been operating for nearly a year in Taiyuan, during which nothing has ever been lost. Around 30 taxies provide this service in the city.
He added drivers could earn an extra 1,000 yuan each month from selling goods.