Trump will realize folly after tasting bitter fruit of the seed he has sown
Share - WeChat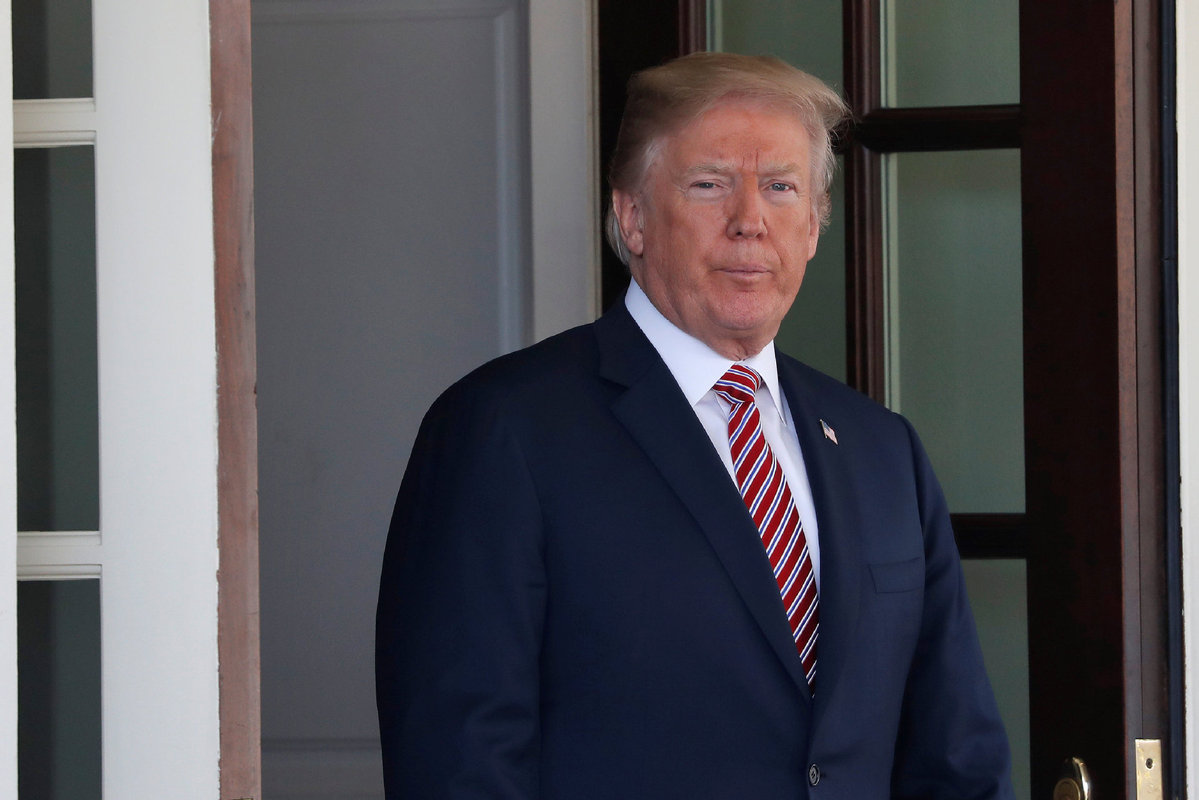 In recent years, some observers have been hyping up the possibility of a head-on confrontation between China and the United States. With the shadow of a trade war growing darker and the tensions between the two countries in the South China Sea escalating, these observers believe their prediction is about to come true.
After Donald Trump won the US presidential election in 2016, a trade war between the world's largest and second-largest economies seemed likely. Since taking office in January 2017, Trump has been brazenly pushing ahead his "America First" policy, by finding faults with almost all bilateral and multilateral trade deals that previous US administrations entered into, and ultimately pulling out of them.
On April 5, the Trump administration threatened to slap tariffs on $100 billion worth of Chinese imports. The move came just days after the US Trade Representative proposed to levy additional 25 percent tariffs on $50 billion of Chinese goods.
In response to the US move, China was forced to adopt countermeasures. But considering the interdependence of the two economies and their significance to global trade, if a full-fledged trade war does break out, neither side will emerge a winner.
Admittedly, Beijing and Washington have tried to avoid such a bitter scenario. Last year, negotiators found some useful ways to reduce the US' trade deficit, such as allowing the export of US beef to China. However, Trump's unilateral moves show patience is not his forte-he cannot wait for such efforts to yield the desired results.
In this era of globalization, trade deficit is a complicated issue resulting from both external and internal factors. And history tells us the best way to resolve disputes over trade deficits is through dialogue and negotiation.
China-US relations, including bilateral trade ties, are the result of the willingness and incessant efforts of both sides to negotiate. But now that the Trump administration is desperate to ignite an all-out trade war with China, a full-blown confrontation between the US and China, as the reigning superpower and a rising power, appears imminent.
Yet it seems trade is not the only area in which the Trump administration intends to pick a fight with China. Apparently, the US military has increased the frequency of the so-called freedom of navigation operations in the South China Sea, a practice that China sees as a blatant threat to its maritime territorial interests.
Last week, the US Navy's USS Roosevelt Carrier Strike Group entered the South China Sea and, according to media reports, two other US aircraft strike groups, too, have entered China's surrounding waters. The large presence of the US navy coincides with the ongoing combat exercises staged by the People's Liberation Army Navy in the South China Sea, and the participation of PLA Navy's CNS Liaoning aircraft carrier has even aroused concerns over a possible China-US aircraft carrier face-off in the sensitive waters.
These developments show that tensions between the world's two largest economies have risen to an unusually high level. To a great extent, the Trump administration's outdated protectionist policies and its perception of China as a rival, instead of a competitive partner, have widened the trust deficit between the two sides. Still, there are no signs of Trump realizing the volatile atmosphere he has created.
As you sow, so shall you reap, goes a Chinese saying. It is likely therefore that the US will realize that protectionism and confrontation cannot "make America great again" after swallowing the bitter fruit of the seed it has sowed, especially because China has made it clear it will not back off from a US-orchestrated trade war.
The author is a senior writer with China Daily. wanghui@chinadaily.com.cn
Most Viewed in 24 Hours
China Views