Xi meets former Kyrgyz president on bilateral cooperation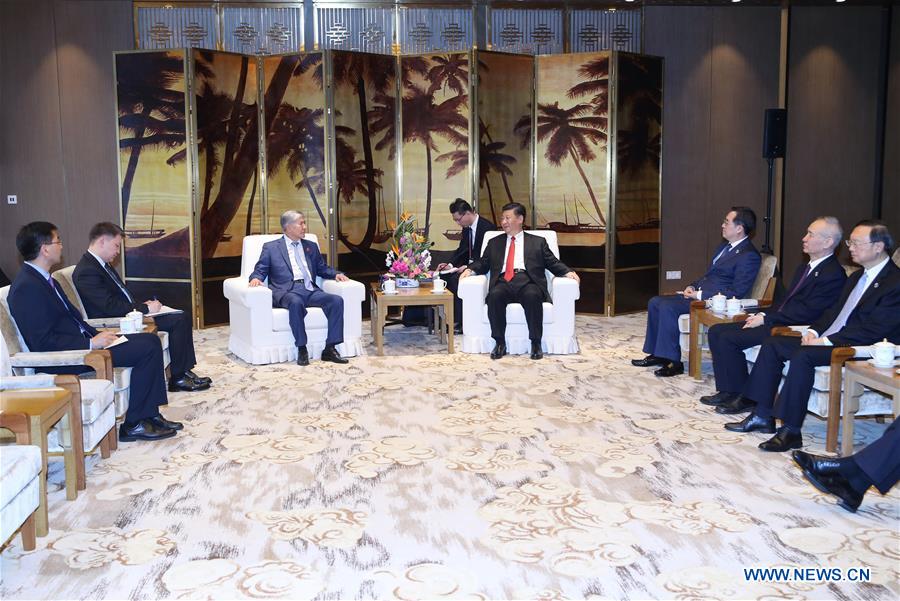 BOAO - China stands ready to work with Kyrgyzstan to boost cooperation, President Xi Jinping said Wednesday when meeting with former Kyrgyz President Almazbek Atambayev during the Boao Forum for Asia (BFA) annual conference.
Xi said that developing the strategic friendly relations between the two countries is an important part of China's endeavor to build a community with a shared future with neighboring countries.
China supports the development path and domestic, foreign policies that Kyrgyzstan adopts in light of its own conditions, and is delighted to see the achievements Kyrgyzstan has made in development, Xi said.
The two sides have reaped important early harvests in their cooperation under the Belt and Road Initiative over recent years, which is of great significance to the economic and social development of the two countries, Xi said.
"I hope you, as the leader of the ruling party of Kyrgyzstan, will continue to play a positive role in promoting China-Kyrgyzstan relations," Xi said.
Atambayev said Xi's speech at the opening ceremony of BFA annual conference was impressive and pointed out the direction for the future of humanity.
He thanked China for helping Kyrgyzstan improve its economic and social development, adding that he will continue to be dedicated to advancing Kyrgyzstan-China cooperation.