Belligerent economies might miss out on Chinese market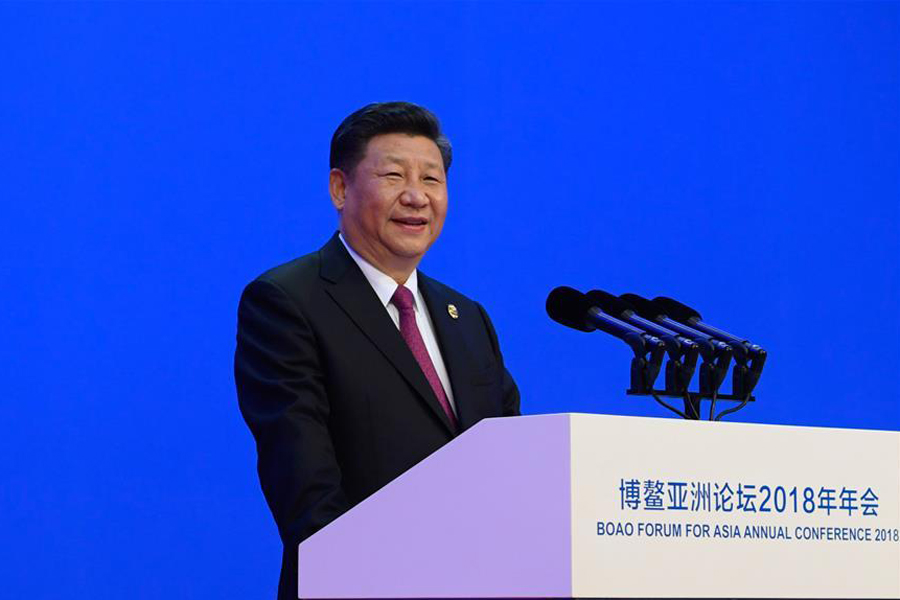 Chinese President Xi Jinping's Tuesday pledge to open the Chinese market wider to foreign competition has won praise — not only from thousands of attendees at the Boao Forum for Asia, but also the international community.
The commitment to wider opening-up has strengthened the belief China, as the world's second-largest economy, will continue its role as a defender of free trade and cooperation in contrast to growing protectionism and unilateralism by the United States, best exemplified by US President Donald Trump's "America First" approach.
But it would be wrong to interpret China's wider opening-up measures, which include cutting Chinese auto tariffs, allowing more competition in banking and better protecting intellectual property rights, as a conciliatory trade gesture or even giving in to US pressure in order to ease a trade spat with Washington.
That Trump himself tweeted Tuesday he was "very thankful" for Xi's comments and praised the Chinese president's "enlightenment" also proved he was out of touch with reality and engaged in wishful thinking.
First, China has been promoting its opening-up strategy based on its own timetable and roadmap to better serve its development demands and out of its strong belief economic globalization is an irreversible trend. This has been proven by the successful policy of reform and opening-up as practiced over the past 40 years.
It's ridiculous to call China's long-term strategic choices an expedient move to allay a trade standoff with the United States.
Second, China's opening-up will be continued in line with the Chinese stand, pursuit and tempo and never come at the cost of national interests.
Furthermore, nobody should expect an unlimited and unprincipled opening-up of China under external pressure.
Third, China is fighting against the protectionism and unilateralism promoted by the United States with concrete moves, while a number of countries have issued increasing complaints and warnings against the damage of the US's policies to the global trade system.
Undoubtedly, China's new opening-up measures will benefit its trade partners in line with global trade rules but they will not be applied to a country that willingly violates World Trade Organization rules and threatens trade wars with others.
That means US industries and companies, who pocket huge profits in China, may miss the opportunities offered by the country's wider market access if the Trump administration continues down this wrong path.
Most Viewed in 24 Hours
China Views