Keeping it real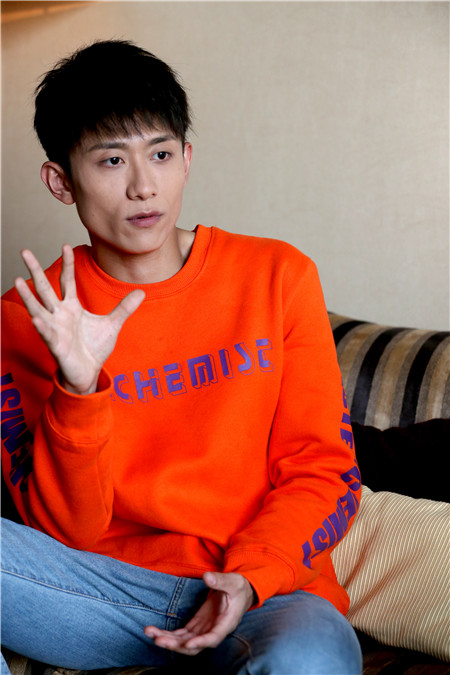 Actor Zhang Yishan engages in ordinary life to stay atop his game.

Clad in an orange T-shirt bearing the words "master chemist" on the chest and sleeves, actor Zhang Yishan appears energetically dressed in the clothes of the fashion label he launched at the end of last year.
Speaking in the Beijing dialect, the 26-year-old describes his experience posing for his first photo album, which was published on Tuesday.
"These photos were shot during my trip to Italy. I look natural and relaxed, rather than tired," Zhang says.
The album title, Shan Wai You Shan (Mountains Beyond Mountains), is derived from a Chinese saying that roughly translates as "there's always someone better than you".
The name is intended to convey Zhang's philosophy of life-that is, to stay humble.
"Talented newcomers often emerge in China's entertainment circles. I won't push myself to tower over young actors," Zhang says.
"I'm not that ambitious. I like acting, and I can earn money from acting to support my family. How wonderful is that?"
He has learned to stay down to earth because he has experienced many ups and downs during his years in the entertainment industry.