Hainan tourism options blossom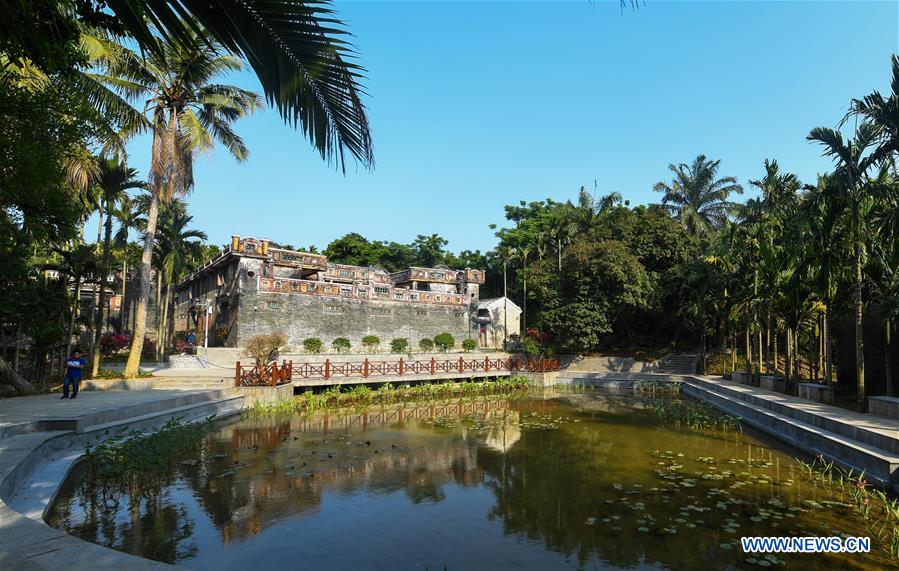 Hainan, China's island province, is again becoming a global focal point as the annual Boao Forum for Asia unfolds with political leaders, academics and entrepreneurs.
The forum, which opened on Sunday, runs until April 11.
But this year, the town of Boao, on the island's eastern coast, will greet participants with a totally new look and offer a fresh experience.
Thirty years ago, when Hainan became a province, Boao was a sleepy, unknown fishing town. That was 1988. Even after the first Boao Forum was successfully held in the town in 2001, the name Boao remained obscure.
Many opportunities have come Boao's way through the years as Hainan has worked to develop tourism as a pillar industry. The province rose to become an international tourism destination and in 2016 became the nation's first pilot zone for integrated tour planning across the whole province, a kind of supply-side reform in the tourism sector.
The opportunities turned into decisive moments for Boao, which has about 30,000 residents today: It has played host to a growing number of international events.
In 2017, Qionghai, the city to which Boao belongs, introduced a "garden town" theme in an effort to upgrade its overall tourism business and related services.
Under the plan, a total of 2.26 billion yuan ($360 million) would be provided to help upgrade basic infrastructure and beautify urban road landscapes, local officials said.
The progress is showing. Last year, 68 conferences-each with more than 500 participants-were held in the town, more than doubling the previous year.
Big companies-Country Garden Group and Sunac China Holdings, for example-will invest 300 million yuan to help promote the garden town brand.
"It deserves a stay of many days, with its beautiful gardenlike scenery and a rural lifestyle," said Chen Caiyun, a tourist from Hebei province. "Hotels, supermarkets, shops and restaurants-everything you need is available here."
Sun Ying, director of the Hainan Tourism Development Committee, said the island is on a fast track.
"To advance its integrated tourism development, Hainan is speeding up the construction of tourist cities, special feature towns and beautiful villages," Sun said, adding that the province will promote rural tourism through 100 special feature towns and 1,000 villages.
Rural tourism in Hainan is also in full swing. Last year, 9.5 million tourists visited the island's rural areas, accounting for 14 percent of visitors-year-on-year growth of 16.8 percent. They brought in more than 2.8 billion yuan.
Li Jun, deputy Party secretary of Hainan, said that "sharing farms" will be built to accelerate rural tourism development and provide a rich travel experience.
The Dahuang Mountain Farm, located in Danzhou, in western Hainan, is one of those being encouraged.
The 49-hectare farm presents tourists with a broad range of choices-lakes, mountains and forests for sightseeing, along with 17 agriculture products for sharing, such as longan, litchi and coconut. There are free range chickens and eggs, fish, wooden inns and fragrant rosewood.
"For 2,000 yuan, you can own a longan tree for a year. We will provide help in taking care of the tree and make sure it bears fruit. Then we'll deliver the fruit to the owner after the harvest," said Lu Guiling, owner of the farm.
A number of other colorful experiences sweeten the pot for tourists, including the garden leisure and rural lifestyle in Beireng village near Boao, a visit to the rice fields in the Sanya rice paddy park, and planting fruit and vegetables in Haikou Guilinyang National Tropical Agriculture Park-as well as the ethnic culture that infuses the whole island.