Qingming Festival in the eyes of foreigners
Editor's note: Qingming, also known as Tomb Sweeping Day, has been a traditional festival for Chinese to commemorate and pay respects to their deceased relatives and ancestors. Our foreign readers share their thoughts on the festival.
objchina (Nigeria)
I once caught a glimpse of how the festival was being observed. It was a wonderful but solemn festival, because people were remembering their loved ones who had traveled to the great beyond. I saw what Chinese people were doing with flowers, brooms and burnt fake paper money, as well as burnt paper iPhones. I was told they were offering those fake paper iPhones and money to the dead so that they could use them in the land of the dead.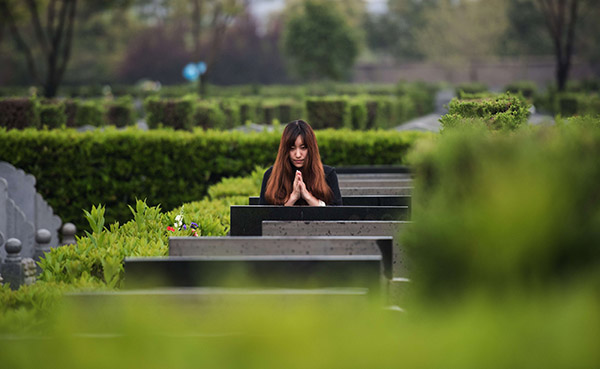 Most Viewed in 24 Hours
China stories