Chinese peacekeepers to Lebanon awarded UN Peace Medal of Honor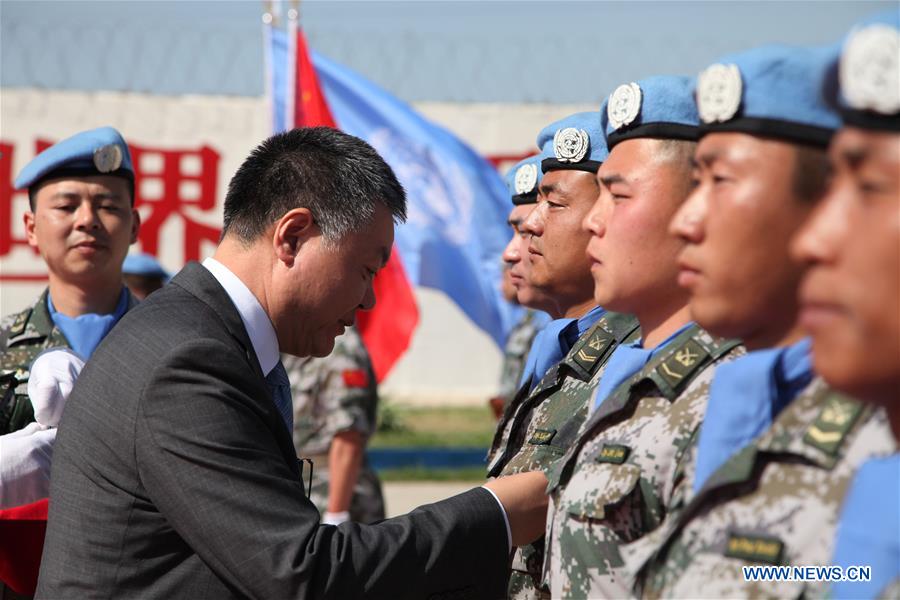 BEIRUT — The 410 members of the 16th Chinese peacekeeping force to Lebanon were awarded the United Nations Peace Medal of Honor on Friday, a month before their transfer of authority to the 17th contingent.
The medal-awarding ceremony was held at the camp of the Chinese peacekeeping multi-functional engineer detachment to Lebanon in Hanniyah village in southern Lebanon.
Maj. Gen. Michael Beary, head of Mission and Force Commander of the United Nations Interim Force in Lebanon (UNIFIL), and Chinese Ambassador to Lebanon Wang Kejian attended the ceremony.
"The professional military capability, the positive and engaging attitude toward UNIFIL as well as the cautious and conscientious dedication of Chinese peacekeeping units have gained world-wide recognition," Beary said during the ceremony.