Embassy hands out new R visas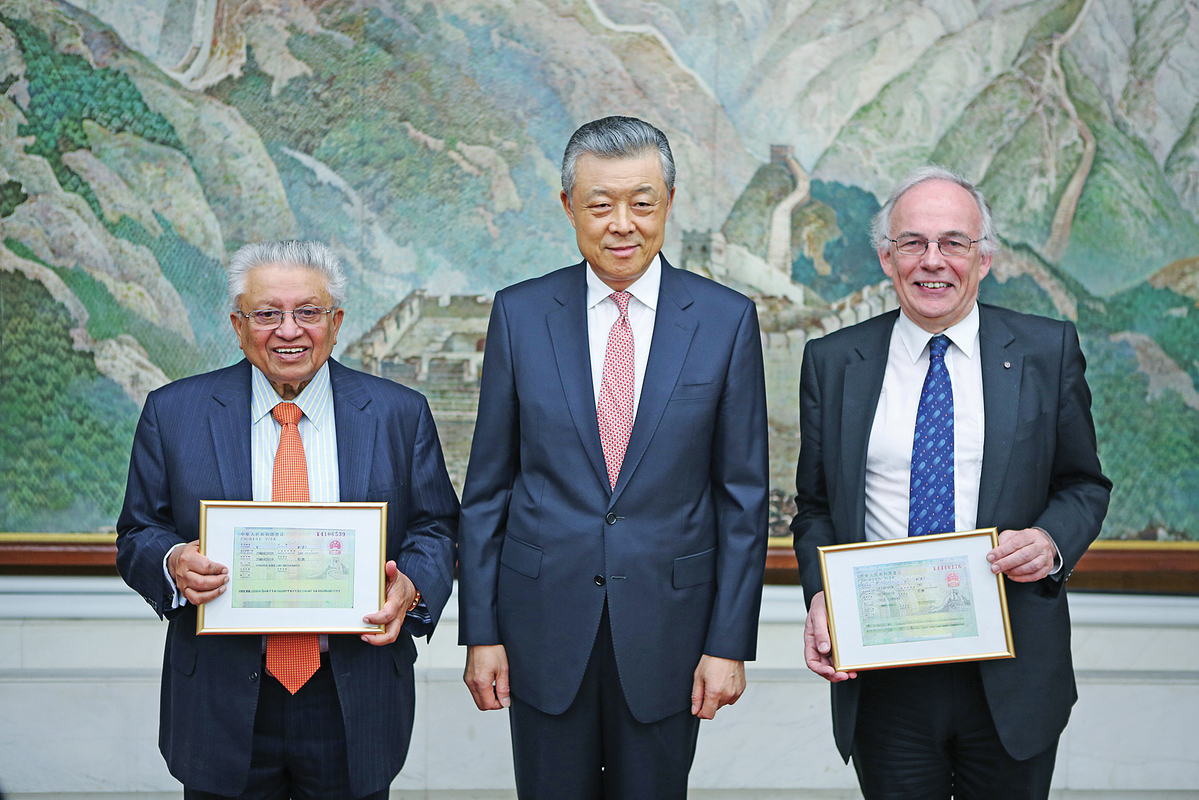 Move aims to encourage experts to visit China
Liu Xiaoming, China's ambassador to the United Kingdom, presented two leading British academics with prestigious R visas, giving multiple-entry access to China for 10 years, in a ceremony at the Chinese embassy in London on Tuesday.
The R visa is awarded to high-level overseas talents and those with skills that are urgently needed in China, and is part of government efforts to encourage leading international figures to establish stronger links with China, because of the increased ease of access it brings.
The latest recipients are Dale Sanders, director of Norwich-based research facility the John Innes Centre, and Sushanta Kumar Bhattacharyya, founder of the Warwick Manufacturing Group, an academic department at the University of Warwick. So far this year, only four R visas have been issued in the UK.
"It's a great privilege and honor to have the R visa," said Bhattacharyya. "It is recognition for the work we do with China."
Bhattacharyya travels to China several times each year to oversee the Warwick Manufacturing Group's research and training partnerships with Chinese companies and universities, including Hangzhou-based Geely, Beijing-based Capital Steel, and Beijing City University.
Sanders, a plant biology specialist who travels to China frequently, also welcomed his visa.
"The R visa is practical," he said. "Applying for a China visa each time I go means a lot of paperwork and that my passport disappears for a while. With the R visa, I don't need to apply for a visa for another 10 years. I feel extremely honored to be one of the first people to get the visa, and to know that the research collaboration is so valued by the UK and Chinese governments."
The John Innes Centre signed a five-year agreement with two Chinese Academy of Science institutes in 2014 to collaborate on research in the areas of agriculture and herbal medicinal plants.
Applicants for the R visa need to receive approval from relevant Chinese government departments, including the State Administration of Foreign Experts Affairs. It is free to apply for an R visa, and local visa centers will be able to process an application in one working day or less.
Visas can be issued for periods of either five or 10 years, with holders being allowed to stay in China for up to 180 days at a time. Holders' spouses and children will be able to remain with them.