New immigration department set up
Share - WeChat It will cover matters ranging from border control to foreigners' stays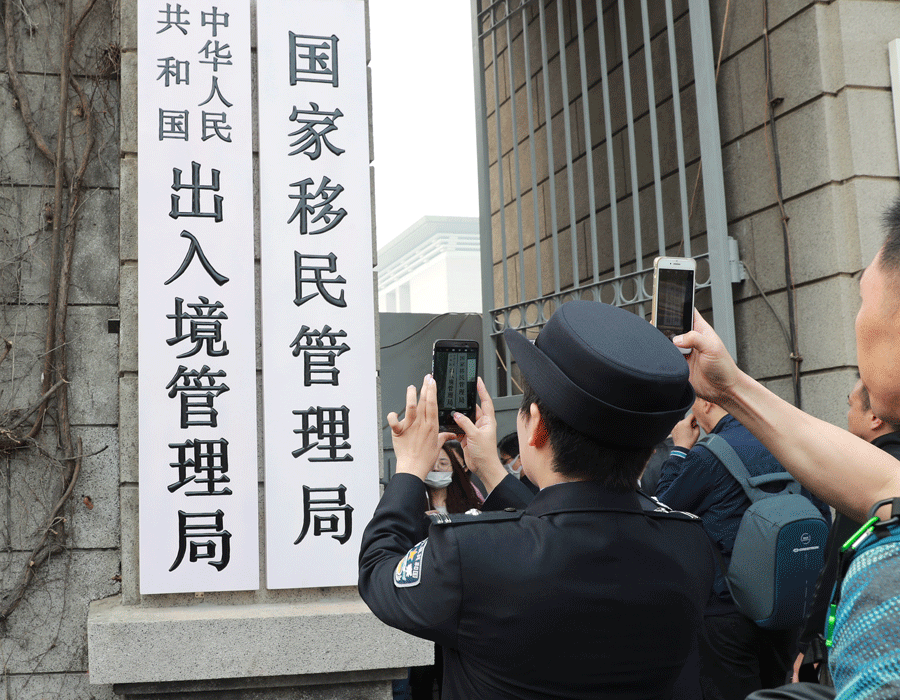 The State Immigration Administration was officially set up on Monday to improve China's immigration management and provide better services to foreigners.
The new administration has integrated the entry and exit management and frontier inspection departments from the Ministry of Public Security, but is still under the ministry's management.
In March, the State Council unveiled a major plan to deepen reform of government institutions.
According to the Ministry of Public Security, the new administration will take charge of drawing up and coordinating immigration policies and supervising their implementation, along with dealing with border control, foreigners' stays, refugees and nationality.
It will take the lead in dealing with foreigners who enter illegally and will repatriate illegal immigrants. It will also offer exit and entry management services for Chinese citizens on private affairs and actively engage in international cooperation involving immigration, the ministry said.
"The new administration will help to improve the level of government management and services, and ensure the legitimate rights and other interests of immigrants in China," said Huang Ningning, managing partner at Grandall Law Firm in Shanghai.
Once the new immigration administration is fully functioning, it "will promote China to select talent worldwide and actively participate in international competition for talent", said Wang Huiyao, director of the Center for China and Globalization.
Xu Ganlu was appointed head of the administration and vice-minister of public security. Xu, 56, was head of the Political and Law Commission of Henan province before being transferred to his new post, the ministry said.
Last year, about 1 million foreigners were living in China, double 2000's count of 508,000.