UK's top police officer criticizes social media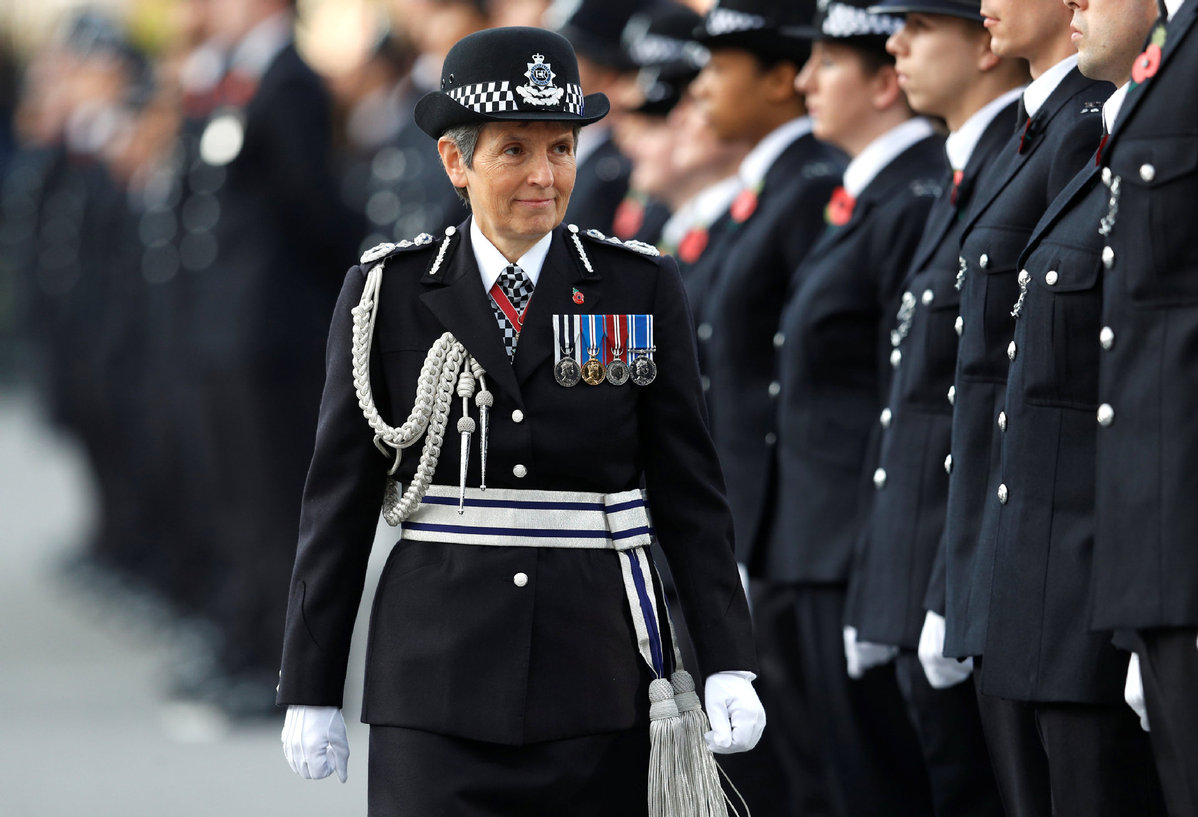 LONDON - As London recorded its 10th knife murder in the last 17 days, Britain's top police officer on Saturday blamed social media sites for fuelling violent crime.
London's Metropolitan Police Crime Commissioner Cressida Dick said social media sites drove children to commit violence and murders "within minutes".
Dick, the Met's first ever female chief, said in an interview with the Times newspaper in London that trivial disputes between young people often escalated into murder and stabbings at unprecedented rates.
"The goading of rivals on online message boards and video sites 'revs people up' and normalized violence," she said.
A febrile online atmosphere was among factors responsible for rising knife crime, said the 57-year-old commissioner, adding that also to blame were drug-dealing, absent fathers and socioeconomics.
"Violence is on the increase across the country and yesterday a 36-year-old woman became the tenth person to be stabbed to death in London in 17 days," said Dick who has made the tackling of violent crime her central mission.
Dick said she would not be cowed by political correctness in her efforts to reduce violence, particularly knife crime.
She announced a new task force with about 100 police officers focused on violent crime, as a further 600 officers raise awareness in London's schools as the police treat violence as a public health issue.
Latest data from the Office for National Statistics show that fatal stabbings in England and Wales are at their highest level since 2010-11, with 215 homicides involving a knife or other sharp instrument in the year to March.
Dick said that social media companies need to take down content that stoked violence.
"There's definitely something about the impact of social media in terms of people being able to go from slightly angry with each other to 'fight' very quickly," she said.
Dick said gangs who "posture on social media", including rap videos in which they goaded rivals, glamorized violence.
"It makes (violence) faster, it makes it harder for people to cool down. I'm sure it does rev people up," she told the Times.
Dick said it was shocking that young black men were 10 times more likely to be killed and she said it was beyond her remit to comment on social policy, but acknowledged that the phenomenon of absent fathers was a "challenge" as male role models were important.
Many young men involved in crime were "looking to be loved", she added.
Dick backs the use of "stop and search" an important strategy if it was intelligence-led, saying: "We will be out on the streets more; stop and search is likely to go on going up."
British Prime Minister Theresa May, in her previous job as interior minister, or Home Secretary, ordered a reduction of police stop and searches after figures show 1.5 million people were searched in 2009. There were fears the tactic discriminated against ethnic minorities, and the searches fell by two thirds.
Xinhua