Looking East for learning in e-commerce
Share - WeChat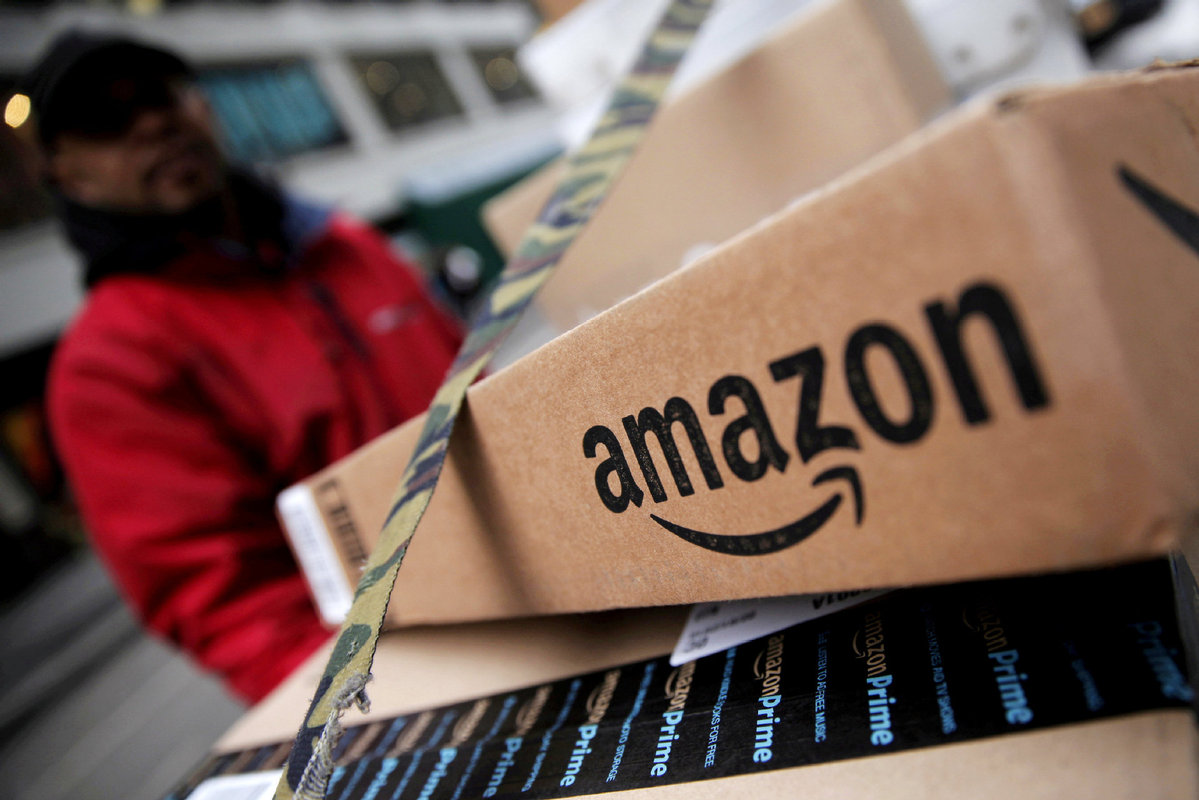 The size, scale and dominance of Amazon make it the obvious role model for any Western retailer plotting a course in e-commerce. Obvious but wrong. Amazon's growth is impressive, and it continues to make exciting innovations, but for much greater insight and inspiration, retailers should look East, to China.
By the end of last year, China's e-commerce market was more than twice the size of its equivalent in the United States, analysts estimate, with sales of $1.1 trillion compared to $450 billion in the US. By September, Alibaba, China's biggest e-commerce platform, had a bigger market capitalization than Amazon, though it has ceded this position recently.
The success of Chinese e-commerce operators reflects the smart business model decisions pioneered by Alibaba and peers such as JD.com and Xiaohongshu. Alibaba operates multiple platform businesses, set up to connect buyers and sellers of goods, rather than to offer inventory of its own or to manage distribution. With no stock to manage, these platforms are light on capital assets, but can facilitate a remarkably wide range of product offerings.
Such platforms have no need to employ smart buyers. Their data tell them what products customers want: in Xiaohongshu's case, the e-commerce business was built from the ratings their users gave retailers around the world, which informed the platform's decisions about whom to open negotiations with to source products. The buying patterns of e-commerce customers provide a constant feedback loop on what is likely to sell - the platforms are effectively crowd-sourcing their buying priorities.
But don't think it's only online sales where you can learn from China's leading businesses. Roughly a quarter of all retail sales in China now come from e-commerce, but the platforms have ambitious plans for their investments in physical stores too.
Here, they bring an online mentality to traditional retailing. For example, Alibaba's investments in the supermarket chain Sun-Art have seen it introduce a bestseller promotion in each store. The idea is to trial the sale of popular online products the store wouldn't normally stock; products that sell remain on sale, but those that disappoint are quickly taken off the shelves. This trial and error approach to retailing - a willingness not to get it 100 percent right first time but to rapidly iterate new promotions - is a common e-commerce play but avoided by traditional retailers.
Elsewhere, Alibaba's focus on generating traffic for its online platforms is playing out in the stores of Hema, its own offline supermarket format. Based on its understanding of the number of repeat purchases required to convert a buyer into a loyal customer, Hema discounts key products for much longer than traditional supermarkets in order to drive repeat visits and build customer loyalty.
China's Tencent offers another example of what is possible for e-commerce players operating offline. Its purchase of a stake in Yonghui Superstores gives it access to a wealth of data on customer spending habits. Combined with the data it is already generating from its e-commerce platform and social media sites - its WeChat service has 1 billion users - it is a hugely powerful resource.
All of China's leading e-commerce players are working hard on building a holistic picture of customers' online and offline behaviours to inform their direct marketing and sales strategies. None of which is to suggest leading Western e-commerce players aren't also doing good things. Amazon has its own forays into physical retailing - new-format bookshops and cashier-less supermarkets, for example - where it is also applying what it has learned from e-commerce.
Nevertheless, the sheer scale of China's e-commerce sector, and the pace at which it is evolving, make it the place to study for retailers developing a strategy for both online and offline growth. For a vision of where your business should aim to be in six months' time - and beyond - look to China.
The author is partner, OC&C Strategy Consultants.
Most Viewed in 24 Hours
China Views