Russia summons several ambassadors and announces retaliation
Share - WeChat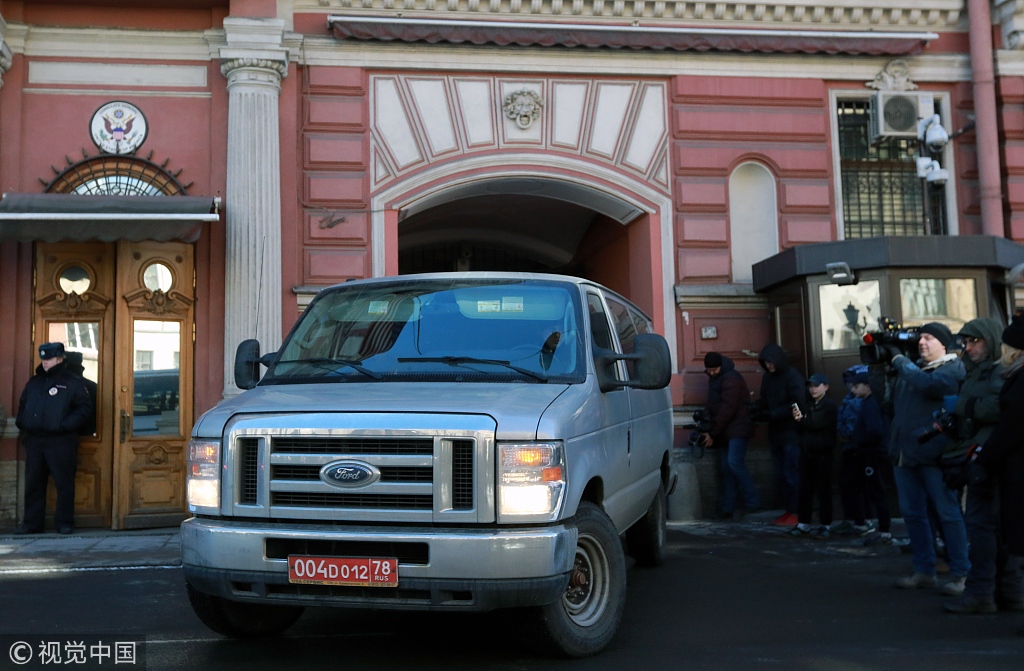 MOSCOW - Russian Foreign Ministry on Friday summoned a number of foreign ambassadors to inform them of retaliatory measures in response to the hostile actions by their countries against Moscow over its ex-spy dispute with Britain.
The ambassadors will be handed notes of protest and informed of Russia's measures, the ministry said in a statement.
According to Russian news agencies, the ambassadors of Australia, Canada, Denmark, Poland, Italy, Greece, Croatia, the Netherlands, the United Kingdom, France and Germany, as well as representatives of the Ukrainian and Czech diplomatic missions were among the list.
On Friday, Russia asked Britain to downsize its diplomats stationed in Russia to the same level as Russia has in Britain in one month in retaliation to measures imposed following the poison attack in Britain.
On Thursday, Russia declared its decision to expel 60 US diplomats and shut the US consulate general in St Petersburg in retaliation for Washington's recent moves against Moscow.