US bid to foil Chinese tech sector's rise bound to fail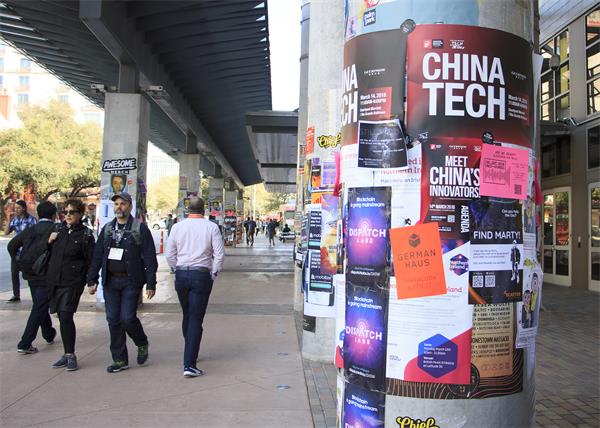 Recent moves by the Trump administration aimed at foiling China's development of its high-tech industries are nothing but a containment strategy that is doomed to failure.
US Trade Representative Robert Lighthizer and White House trade advisor Peter Navarro both fear-mongered lately about the Made in China 2025 strategy, which aims to upgrade the country's manufacturing sector by focusing on 10 sectors-information technology, high-end machinery and robotics, aerospace, marine equipment and ships, advanced rail transport, new energy vehicles, electric power, agriculture machinery, new materials and biomedical.
While Lighthizer described the Chinese strategy as a threat to the global trading system and vowed that the US will draft its punitive tariff list, based on Section 301 of the Trade Act of 1974, targeting Chinese products under the strategy, Navarro distorted the Chinese plan as an attempt "to dominate every single emerging industry of the future, and therefore your economies aren't going to have a future".
This is in stark contrast to what Premier Li Keqiang said at the China Development Forum on Monday that the Made in China 2025 strategy promotes an open and fair environment with equal treatment for domestic and overseas businesses.
China will not force any technology transfer from any foreign company and will enhance efforts to protect intellectual property rights and severely crack down on infringement, and it welcomes more globally competitive businesses to share China's growth opportunities, Li said.
The US has taken actions to tighten restrictions on high-tech exports to China, and Chinese investment in the US tech sector. The decision last week by Best Buy to stop selling smartphones and laptops by Huawei is the latest example of pressures on US businesses by their government and Congress, following similar declarations by AT&T and Verizon in January.
The US is exceptional in this regard. Huawei has been quite successful in other countries. It just launched its cutting-edge P20 and P20 Pro smartphones in Paris this week. In Africa and Latin America, Huawei and ZTE, the two largest Chinese telecom product manufacturers, have helped many nations modernize their telecom systems.
The ulterior motive of such US actions is reflected in its recent National Security Strategy and National Defense Strategy which repeatedly mentioned China and labeled it as strategic competitor and revisionist power that threatens the US.
The underlined message is clear: The US should do whatever it takes to prevent China from surpassing the US, whether economically, militarily or technologically.
In the early 1990s, the US exhibited similar paranoia against an economically fast rising Japan, despite the fact that Japan has been its security ally. There was much talk in the US 25 years ago about Japanese conspiracy to overtake the US or the US being at economic war with Japan.
It is true that the US containment strategy today does not look exactly like the Cold War when the US and the Soviet Union had little economic interdependence. But in trying to hurt China today, the US will also hurt itself.
However, one thing is clear, the US bid to halt China in advancing its technology sector will not succeed. Despite the US' draconian restrictions on exporting high-tech products to China, China continues to advance.
On the contrary, the US efforts will only make China more determined in pursuing its modernization strategy. And the US may very well miss the great opportunities of the vast Chinese market, not to mention that the Chinese have a long memory about the countries that have inflicted harm on their nation.
The author is deputy editor of China Daily USA.
Most Viewed in 24 Hours
China stories