Awards celebrate entrepreneurial spirit
Share - WeChat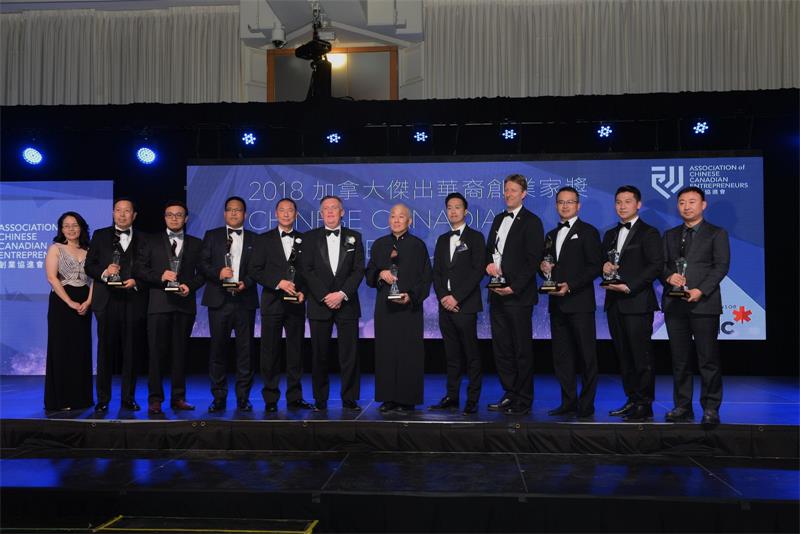 The Association of Chinese Canadian Entrepreneurs (ACCE) recently honored outstanding Chinese-Canadian entrepreneurs from across Canada.
"For 25 years, ACCE has encouraged entrepreneurship and promoted the value of exploring new opportunities and creating solid business ventures," said Peter Lawler, executive vice president at BDC Advisory Services and co-chair of Saturday's event at the Metro Toronto Convention Centre.
"Our partnership with ACCE is an opportunity to recognize the contribution of Chinese-Canadian entrepreneurs to the prosperity of our country."
The ACCE is the largest nationwide Chinese-Canadian business association.
Dr Brandt C. Louie from Vancouver received the 2018 ACCE Lifetime Achievement Award. Nine award-winners were honored at the event, and they will join the elite and exclusive Winners' Club.
The event's keynote speech was delivered by Allen Lau, CEO and co-founder of Wattpad, a community for readers and writers in which one can discover new user-generated and other stories.
Around 1,000 guests attended, including successful entrepreneurs, business and community leaders, government officials and members of associations and professional groups.
As a part of the association's tradition of giving back to the community, ACCE presented donation cheques to the Princess Margaret Cancer Foundation and Operation Dawn Canada. In addition, eight local college and university students received ACCE scholarships.
ACCE is a not-for-profit organization incorporated in 1994. Its mission is to encourage entrepreneurship and to strengthen the competitiveness of Chinese-Canadian businesses in the global market.
Contact the writer at renali@chinadailyusa.com.