Historic Xi-Kim meeting key to regional peace
Share - WeChat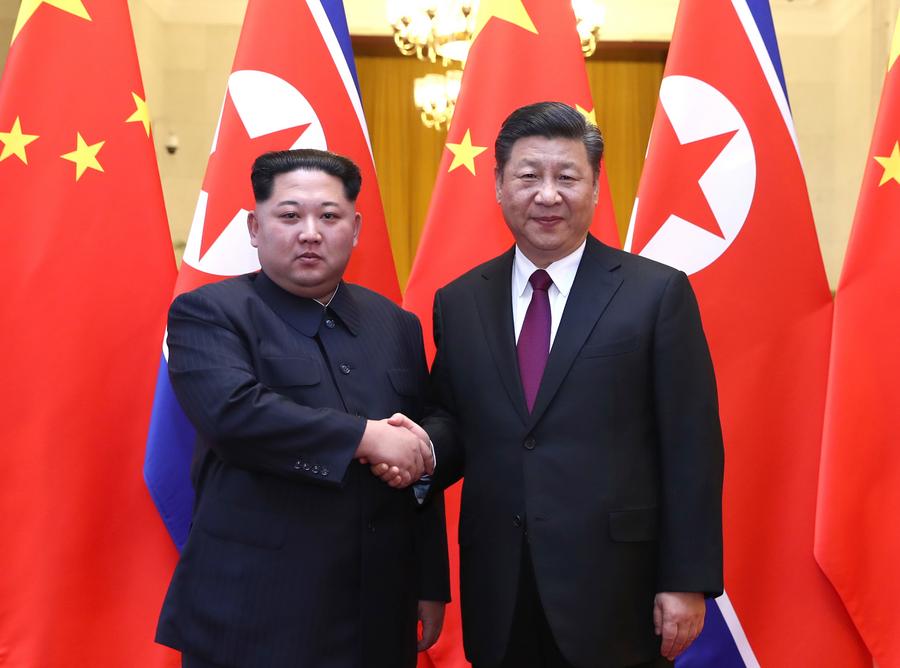 Kim Jong-un's visit to Beijing this week, at the invitation of President Xi Jinping, shows that China and the Democratic People's Republic of Korea are maintaining close communication at what is "a special time", and it was of "great significance".
With the DPRK leader due to have summits with the leaders of Republic of Korea and the United States in the next two months, it is only natural that Xi and Kim should want to compare notes. Suggestions that Beijing had been sidelined by Pyongyang's approaches to Seoul and Washington were always unfounded given the two countries' long-standing friendship, which was forged in the crucible of war.
"There was no question that my first foreign visit would be to the Chinese capital," Kim was quoted as saying by the DPRK's official news agency KCNA.
During the visit, Kim's first overseas trip since taking office in 2011, the two leaders held candid and friendly talks and reaffirmed the traditional friendship between the two countries, which Xi said was the right choice "based on history and reality".
Certainly, maintaining and developing the sound relationship between China and the DPRK is of strategic significance for the two neighbors to defend their own and shared interests. It is also in the interests of all since their friendly relations are also essential to maintain the strategic equilibrium in Northeast Asia and help keep potential risks at bay.
This year has seen a welcome easing of tensions on the peninsula, and all parties involved should value this hard-won opportunity and seek to make further progress.
China has repeatedly stressed that it supports all efforts that aim to ease tensions on the peninsula and get the parties concerned back to the negotiating table again.
And it is China's hope a solution that accommodates the interests and concerns of all stakeholders can be found at an early date so that the Korean Peninsula can emerge from under the shadow of conflict and embrace stability and prosperity.
With this in mind, Beijing has said it will continue to play a constructive role in brokering and facilitating talks, and it has called on all parties to support the improvement in inter-Korean ties and make concrete efforts to ensure the talks are a success.
Today's Top News
Editor's picks
Most Viewed