UN envoy seeks to hold final session for amending Libyan political agreement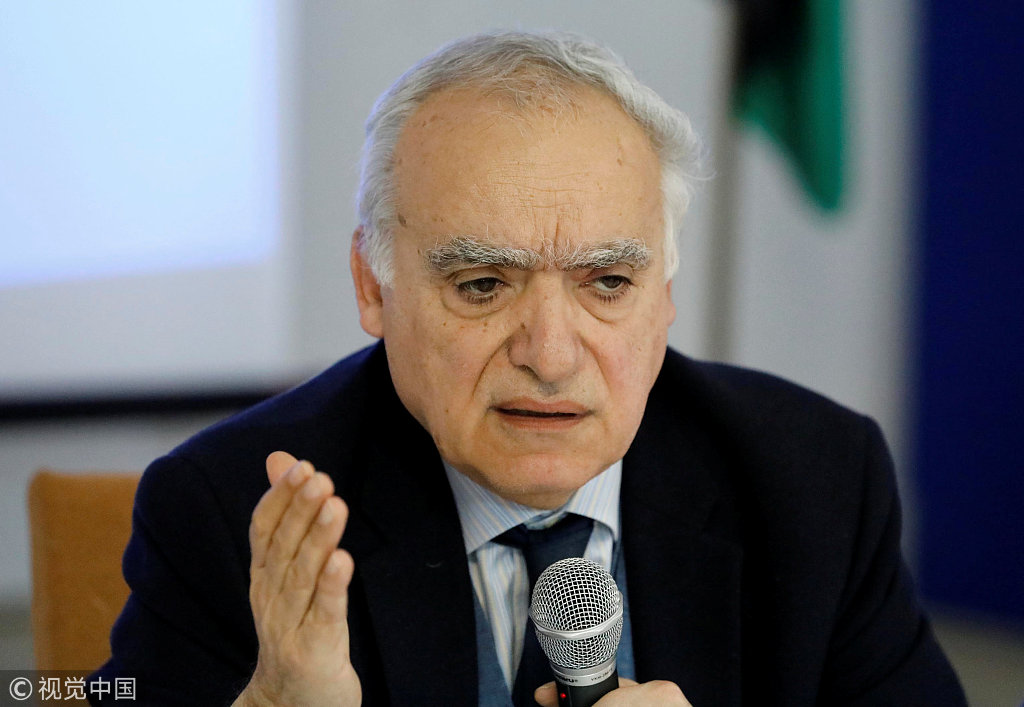 TRIPOLI - UN envoy to Libya, Ghassan Salame, on Sunday said he would make a final attempt to hold a session between Libyan parties to amend the UN-sponsored political agreement.
Salame also said he stressed to speaker of the eastern-based House of Representatives, Agila Saleh, the need to expedite holding public elections before the end of this year.
The UN envoy made his remarks following a meeting with Saleh in the eastern city of Al-Qubbah to discuss the latest political developments in Libya and preparations for the upcoming elections.
"I will make a final attempt to bring together the political parties to hold a session for amending the agreement," he said.
The amendments, mainly related to executive authority, are part of an action plan Salame proposed in September last year to end the political crisis in Libya. The plan also includes holding parliamentary and presidential elections before the end of 2018.
Libya is suffering a political division between the eastern government based in Tobruk and the western government based in Tripoli backed by the UN.