Chinese table tennis players win German Open titles
Share - WeChat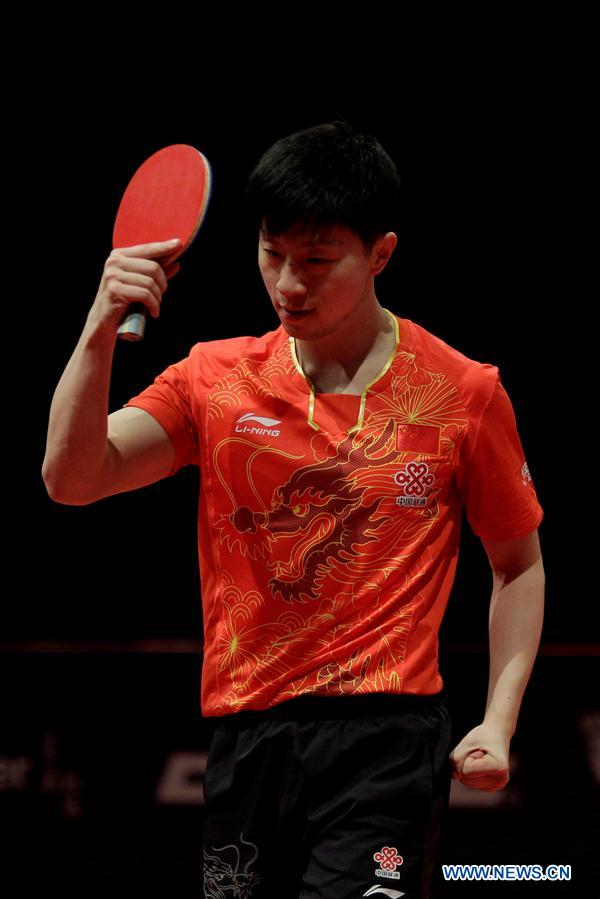 BREMEN, Germany - Chinese table tennis athletes won the men's singles and doubles titles at the German Open, the third event of the ITTF World Tour on Sunday.
Ma Long defeated his teammate Xu Xin 4-1 in an all-Chinese final, taking the men's singles crown after they respectively knocked out Wong Chun Ting from Chinese Hong Kong and Patrick Franziska from Germany in the semifinals.
Ma and Xu later beat Lee Sang-Su and Jeoung Youngsik from South Korea 3-0 to win the men's doubles.
Kasumi Ishikawa from Japan defeated South Korean Seo Hyo-won 4-1, becoming the champion in women's singles. Hina Hayata and Mima Ito from Japan beat Jeon Ji-hee and Yang Ha-eun of South Korea 3-1 in women's doubles.
This year's German Open, starting attracted 284 athletes from 47 countries and regions.