Time-honored Shanghai Watch ticking on in new era
Share - WeChat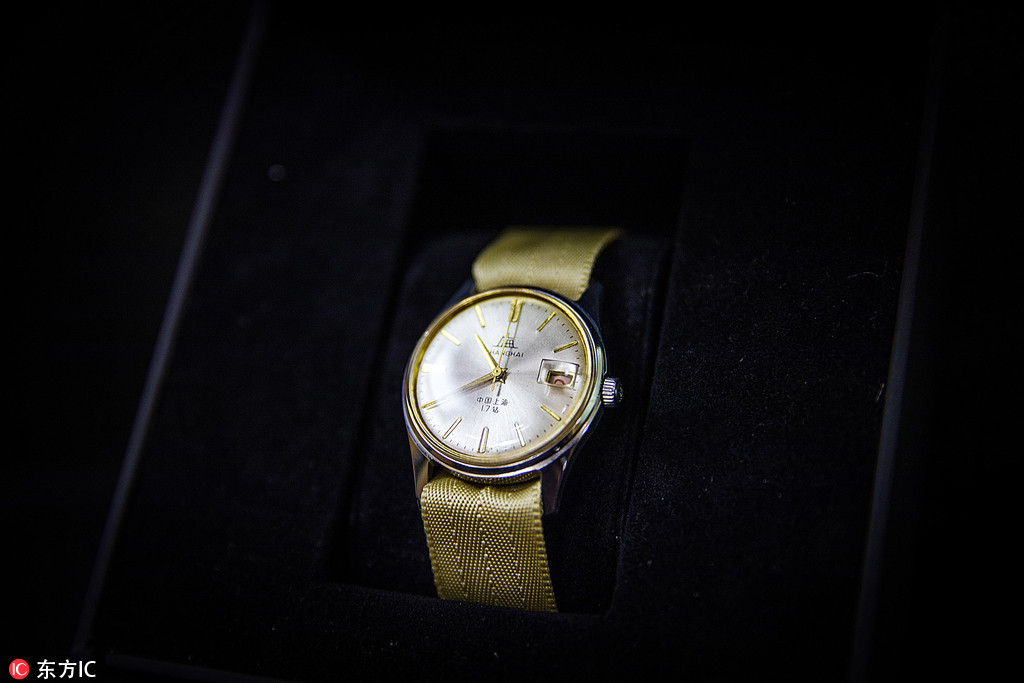 Shanghai Watch, with a 60-year history and recognized as a China time-honored brand, has left an indelible impression the memories of several generations in China.
As the first domestically produced mechanical watch in China, it was once worn by the late Premier Zhou Enlai.
In an era when the average monthly wage was only a few dozen yuan, a 200-yuan Shanghai Watch was a luxury in ordinary people's eyes.
"When young men and women got married then, it was popular for them to buy a Shanghai Watch as a token of love," said Zhou Weihai, director of the maintenance center in Shanghai Watch.
Most of the watches produced by Shanghai Watch are automatic mechanical timepieces.
"To make a watch, workers have to assemble the hair-thin parts by hand. It requires experience and patience accumulated over decades," said Feng Yuming, the watch factory's chief technician who has been working here since 19 years old.
It takes dozens of parts, more than 100 processes and great attentiveness and patience by more than 100 workers to produce a mechanical watch's famous precision. That attention to detail is what the charm of a mechanical watch is all about.