Yunnan's Honghe: Historic towns, ethnic nationalities and a unique cross-border railway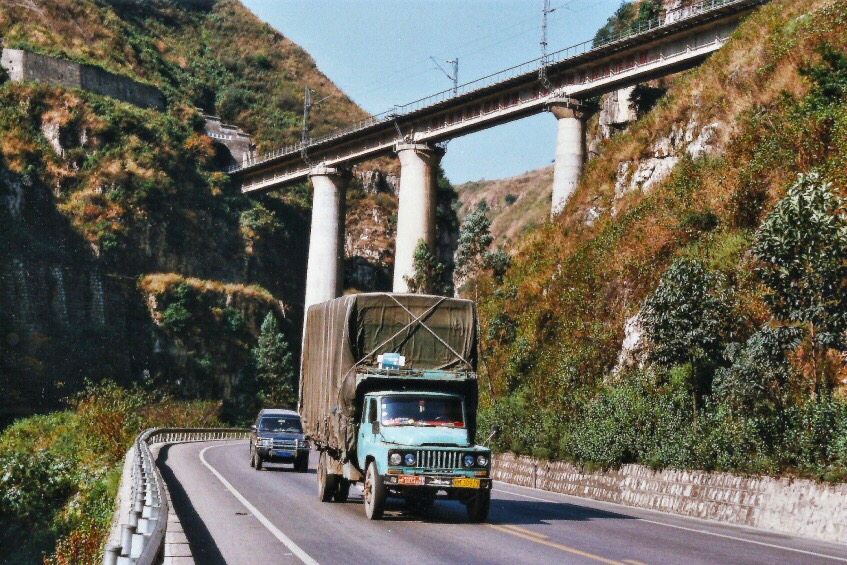 The highway descended through a narrow gorge as it headed to scenic Stone Forest (Shilin) from Kunming, capital of Southwest China's Yunnan province, in 1994. A tall bridge carried the Nanning-Kunming Railway across to a tunnel high up on a steep cliff. There I noticed what seemed an older line clinging to a ledge. This was a narrow-gauge railroad track dating back to the early 20th century, part of a route from Vietnam. By 1910 this French-initiated project connected the port of Haiphong, near Hanoi, with Kunming. Due to often difficult mountainous terrain, the 855 kilometer route was built with a one meter gauge compared to the standard 1.435 meters. Five years later, in December 1999, I departed Kunming North Station at 4 pm, heading south along that very line. A slow but fascinating journey with sleep impossible due to countless bends and heavy braking as the seven coach train navigated its way across frequent viaducts and penetrated seemingly endless tunnels before pulling into the border city of Hekou. The railway continued onwards to Vietnam via a bridge over the Nanxihe, a tributary of the Red River (Honghe).
It was 7 am; the air felt humid and sultry, the town covered with dense fog. With some help, I found my hotel and slept for several hours before awaking to a panoramic view of the main river. Beyond were tropical forests climbing up towards the mountains of northern Vietnam. The mist had gone, the sky was blue and daytime temperatures were around 25 degrees. Perfect!
Most Viewed in 24 Hours
China stories